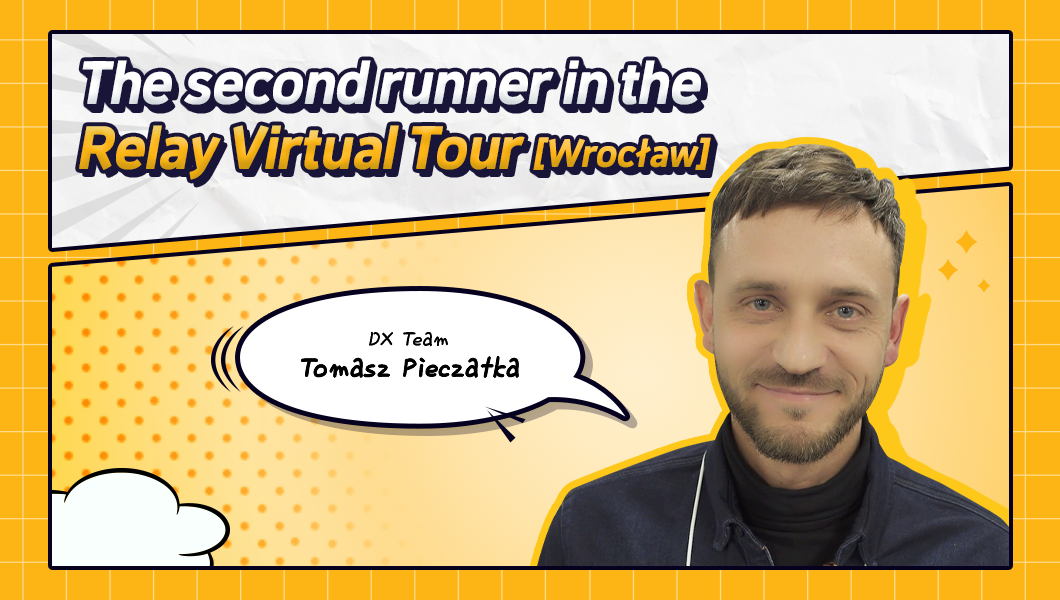 (Tomasz Pieczatka, DX Team)
Hello! My name is Tomasz Pieczatka, and I am the second runner in the Relay Virtual Tour of LG Energy Solution Wroclaw.
I am an IT project manager, and one of my responsibilities is to create applications that help our employees in Wroclaw do their jobs more efficiently. For example, instead of using PowerPoint or Excel, we provide a website-based solution for reporting manuals.
A Thorough Logistics System Management, From Battery Collection to Shipping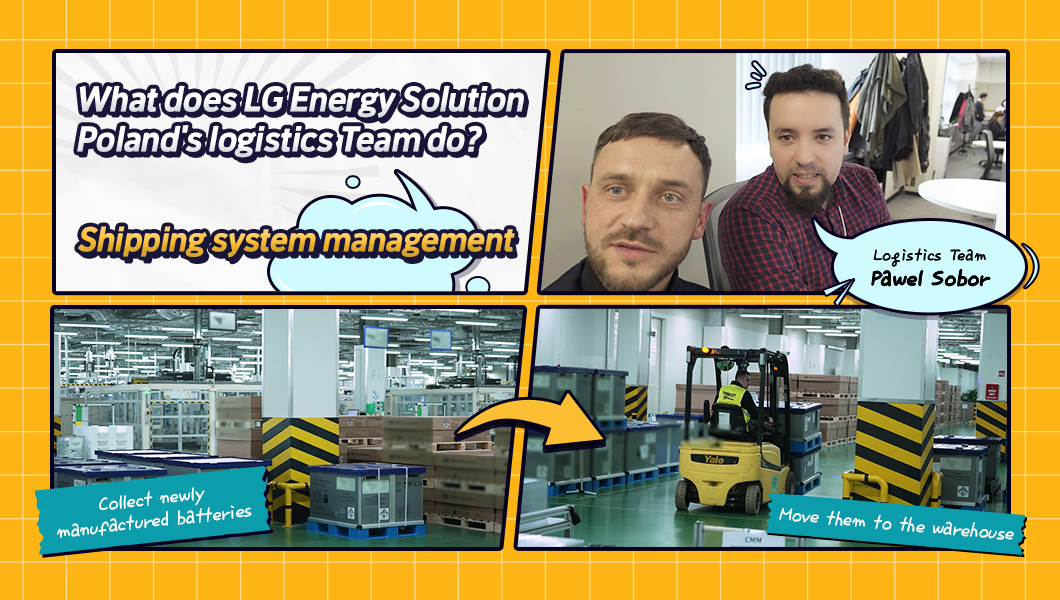 (Tomasz Pieczatka, DX Team)
I worked in logistics for five years before joining the DX team, and in this Relay Virtual Tour, I will introduce you to the workplace with a colleague from that team.
Could you tell us a little bit about yourself?
(Pawel Sobor, Logistics Team)
My name is Pawel Sobor, and I am the Logistics Manager. I am in charge of our shipping system management.
(Tomasz Pieczatka, DX Team)
Today, we will look at the final production line, where LG Energy Solution's pack batteries and module batteries are collected after they have been manufactured.
(Pawel Sobor, Logistics Team)
After all of the manufacturing processes are completed, the newly manufactured batteries are collected and transported to the warehouse using forklifts and wheelbarrows.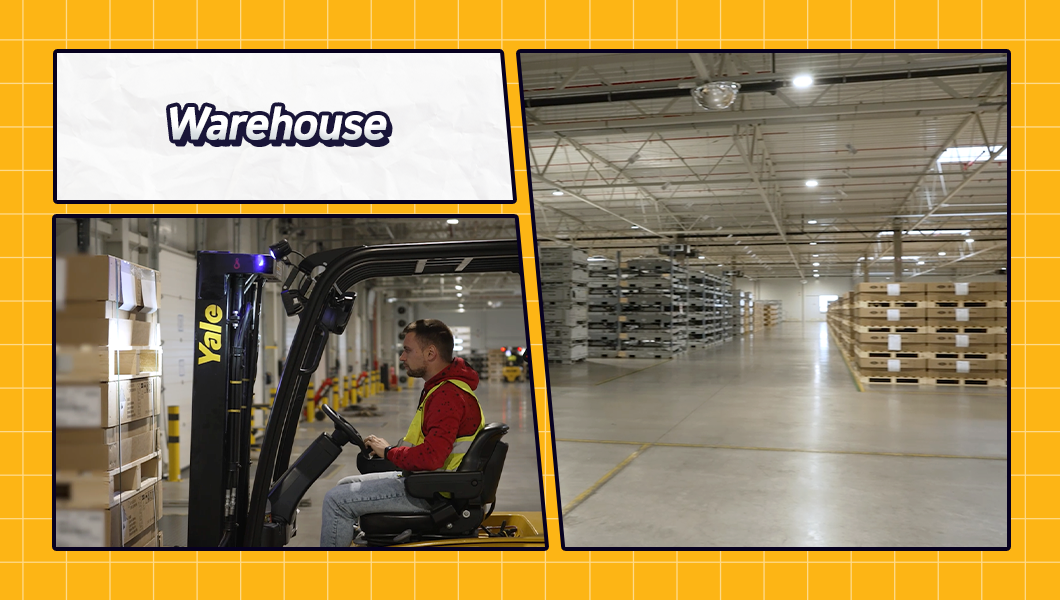 (Pawel Sobor, Logistics Team)
The warehouse is where batteries and modules are kept until they are loaded onto ships. Every day, more than 50 trucks are used to ship products.
(Tomasz Pieczatka, DX Team)
These on-the-job experiences here have helped me develop skills and abilities that will aid me in my IT career as a project manager on the DX team.
[Quick Interview] A welfare facility at the Wrocaw workplace that looks after the employees' health and recreation.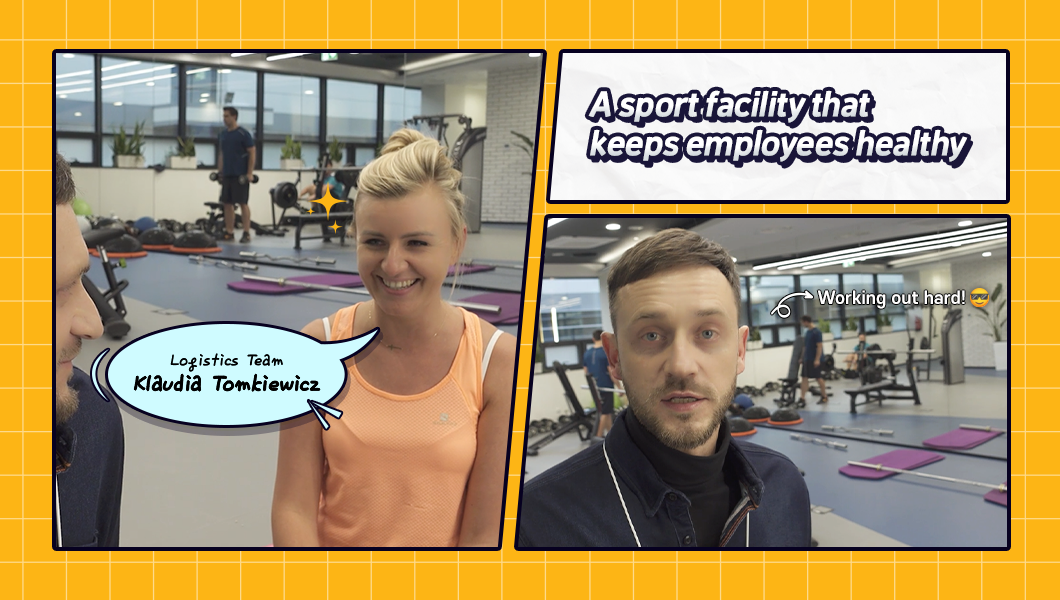 (Tomasz Pieczatka, DX team)
We are in the Wroclaw office's welfare facility. Let's talk to a coworker who is at the gym working out.
Klaudia, do you frequently come to the gym?
(Klaudia Tomkiewicz, Logistics Team)
I come once or twice a week to take care of my health, and it is fantastic that we have a gym at work where I can work out right after work.
We have seen a variety of welfare spaces for employees at LG Energy Solution Wroclaw, a working area that manages products with efficient systems, and employees who strive to do their work better. Keep an eye out for the next series of the Relay Virtual Tour, which will feature LG Energy Solution employees from all over the world!