LG Energy Solution Wroclaw is LG Energy Solution's first European battery production base. The Wroclaw plant in Poland is approximately 300,000 square meters in size and has a battery production capacity of 70 GWh per year. We took a tour of the facility, following the hardworking local employees throughout the day.
*70 GWh: the amount of energy needed to power about 1.2 million electric vehicles.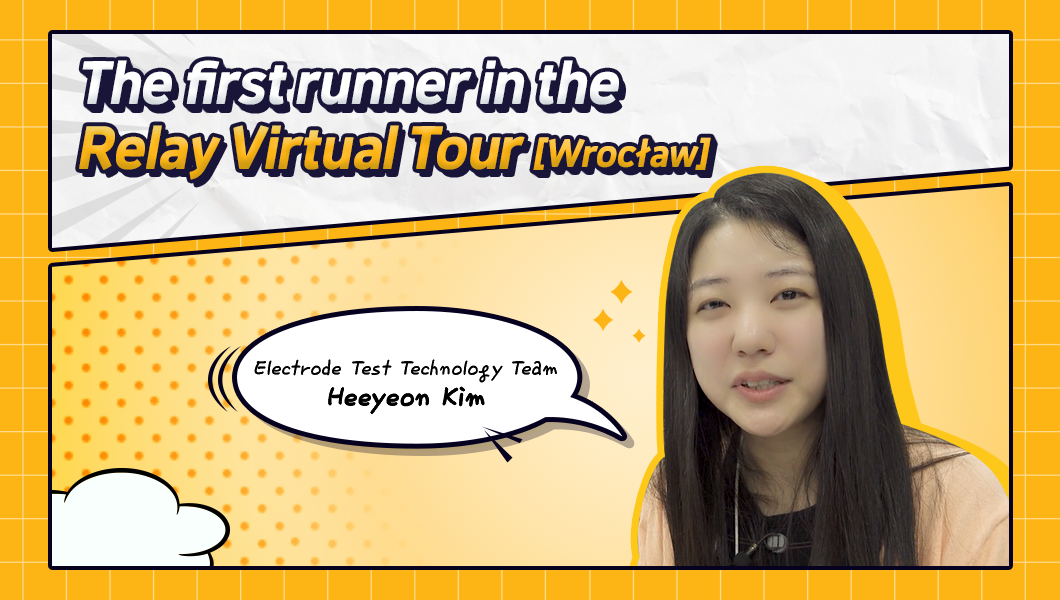 (Heeyeon Kim, Electrode Test Technology Team)
Welcome to LG Energy Solution Wroclaw in Poland! I'm Heeyeon Kim from the Electrode Inspection Technology team. I would like to show you around our Wroclaw office and how our local employees spend their days.
Automation for More Accurate Battery Inspections! Electrode Test Technology Team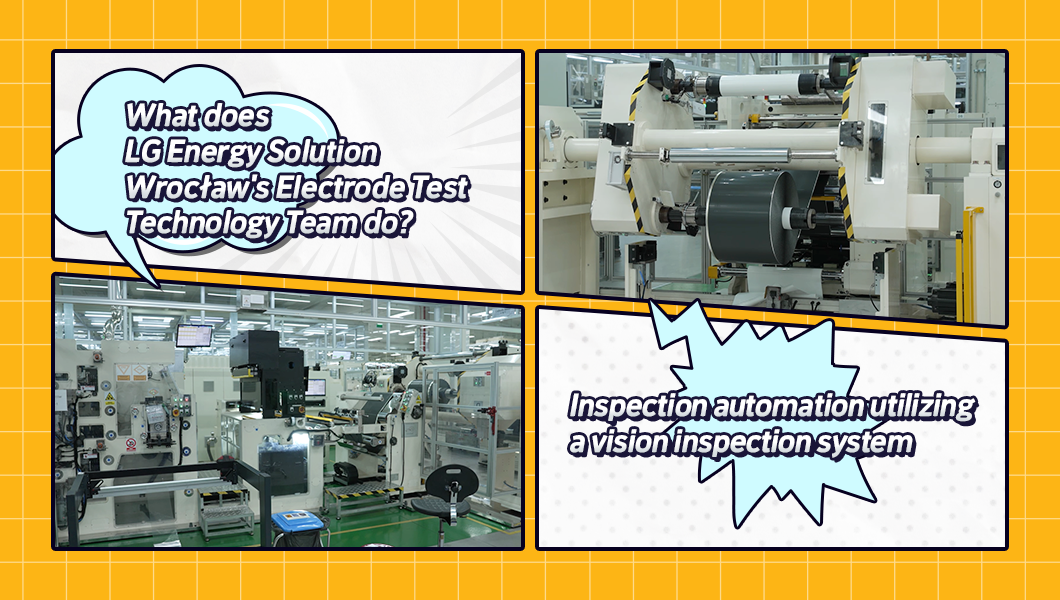 (Heeyeon Kim, Electrode Test Technology Team)
The electrode inspection technology team automates inspections with vision inspection machines for smart factory operation. Inspection automation is the use of a system to perform automated inspections on items that were previously sampled and measured manually by humans.
[Quick Interview] The Learning Center, a Hotspot at the Wroclaw Office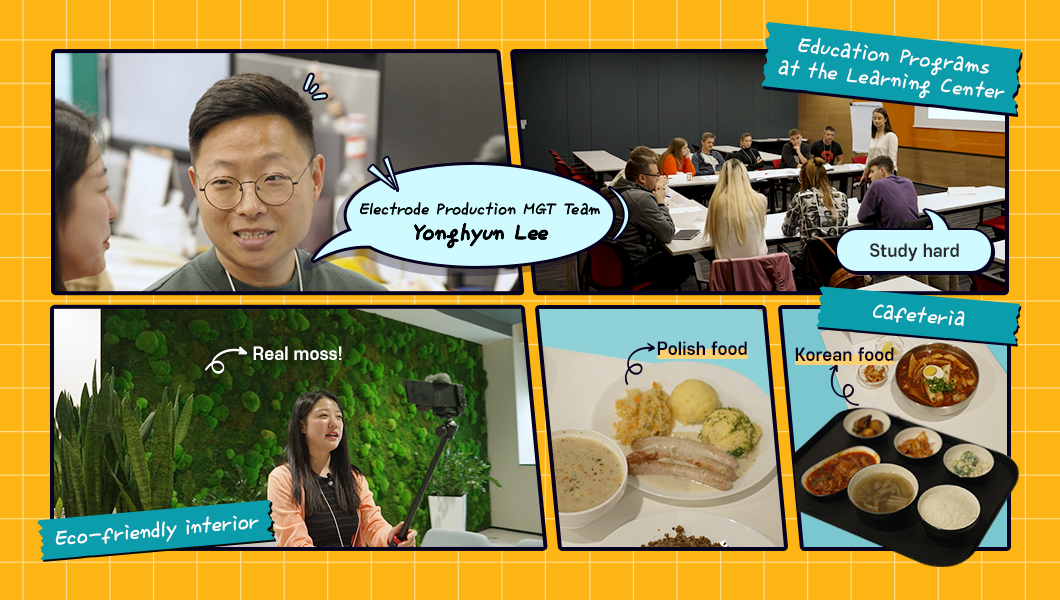 (Heeyeon Kim, Electrode Test Technology Team)
Let us hear from a fellow expat! Please introduce yourself and tell us one thing you like about working as an expat in our Wroclaw office.
(Yonghyun Lee, Electrode Production MGT Team)
Hello, my name is Yonghyun Lee from the Electrode Production MGT Team. I am in charge of personnel management for battery production, as well as equipment investments and cost management. I am currently working at the Wroclaw office's Learning Center, which has several classrooms of varying sizes and a well-equipped training environment. Furthermore, we are proud of the numerous welfare and convenience amenities available to employees, such as the cafeteria, which serves Polish, Korean, and international meals, a cafe with an eco-friendly interior, and a gym.
Wroclaw's Smart Factory With Remote Monitoring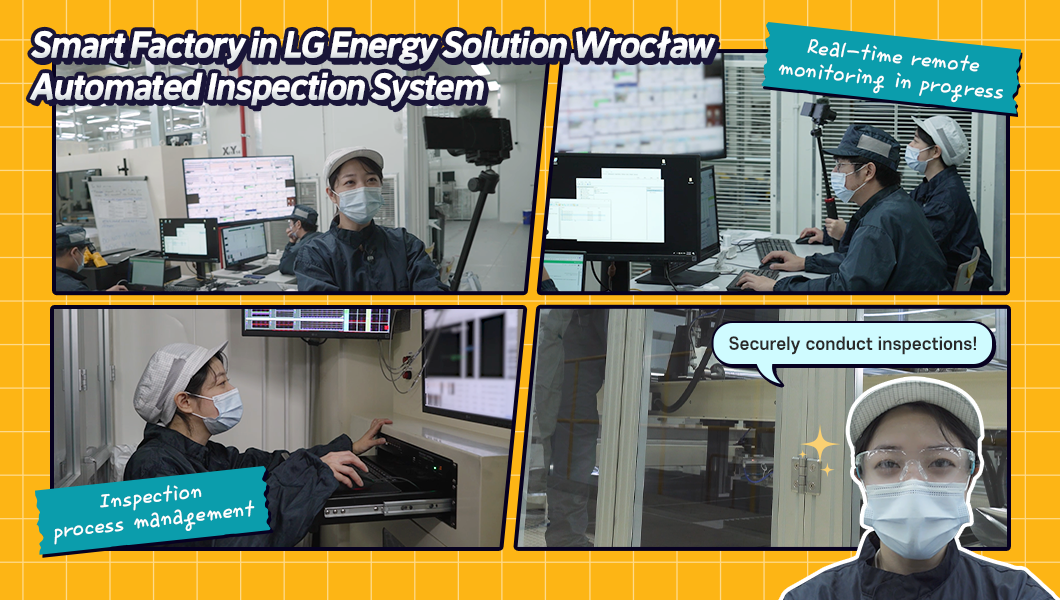 (Heeyeon Kim, Electrode Test Technology Team)
Let me show you around our Wroclaw plant's battery manufacturing process line!
When you enter the electrode line, there is an inspection team that manages the inspection machines remotely throughout the process. The programmers here monitor and manage the inspection process in real time, and if any problems arise, technicians are on hand to deal with them.
The team's workspace includes inspection screens, which allow them to see what is being inspected and ensure that the recipe settings are correct.
So far, we have seen the electrode test team in action, as well as the various welfare facilities in Wroclaw. In the next series of the Relay Virtual Tour, we will introduce you to the DX team and other areas of the Wroclaw office.