Application of cutting-edge artificial intelligence technology in manufacturing plants – a necessary component of customer value

LG Energy Solution's experience and technology will be combined with AI to create a powerful synergy

It will be an opportunity to lead the historical industry that will shape humanity's future
Globally, there is a lot of interest in Digital Transformation (DX). With the emergence of the 4th industrial revolution and the rapid expansion of contactless industries due to COVID-19, global companies are racing to adopt new digital technologies such as artificial intelligence (AI) and big data.
Domestic companies are no exception. Not only companies in information and communication technology, semiconductors, and biotechnology but also those in the manufacturing sector, which is the backbone of the Korean economy, are betting their future on digital transformation to build a smart factory.
LG Energy Solution is also promoting company-wide DX at the fastest rate among domestic companies.
Earlier this year, the company hired Dr. Kyung-seok Byun, a world-renowned artificial intelligence (AI) expert, as its CDO and executive vice president. Executive vice president Byun previously worked as a key data scientist at NVIDIA, a leading AI computing firm in the United States. There are fewer than 5 key data scientists at the company.
Today at Battery Inside, we met with LG Energy Solution's CDO Byun, who is leading the implementation of DX to innovate customer value offered by LG Energy Solution and leading the establishment of smart factories in global manufacturing plants.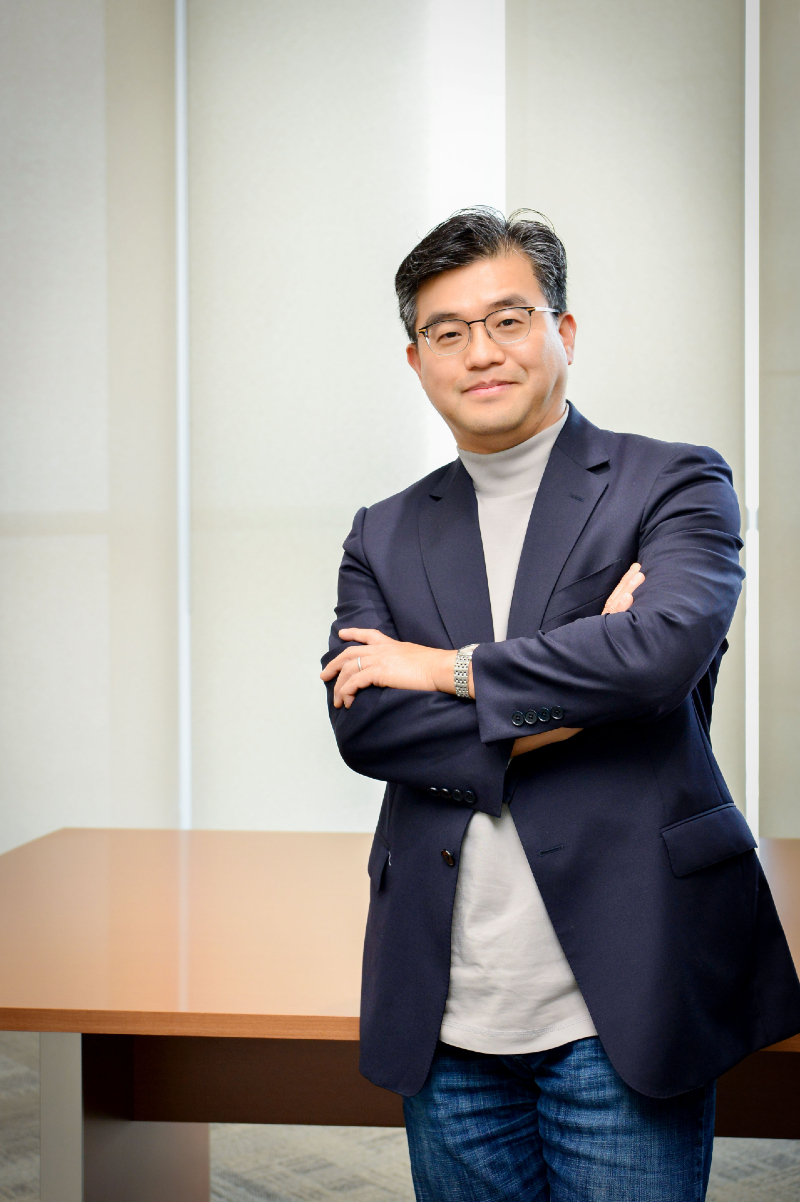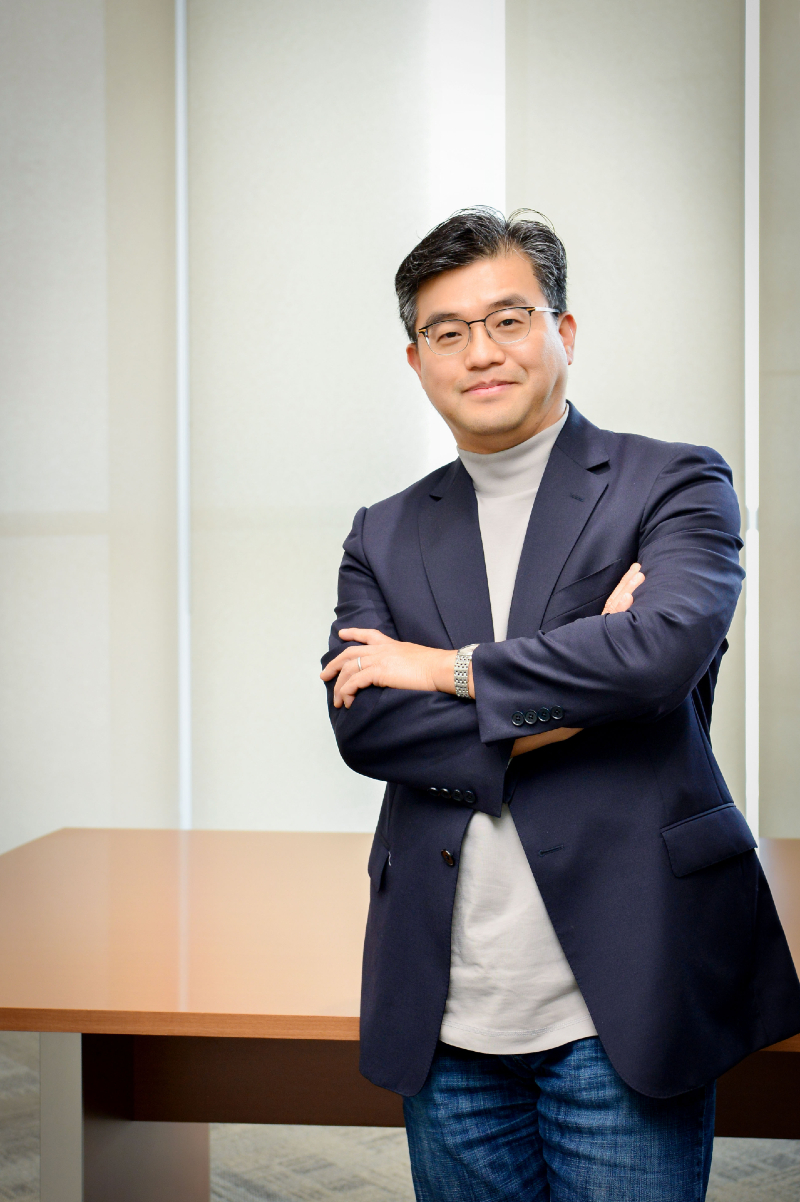 Q. Why did you decide to leave NVIDIA, an AI computing company, for LG Energy Solution?
I believe that the electric vehicle and battery industry is one of the most important industries for humanity's future. In fact, almost all industries are undergoing significant transformations under the banner of environmental friendliness, with batteries playing a critical role in this change. As a result, batteries have always piqued my interest. I believe that if I successfully applied my professional knowledge and experience in areas such as AI and big data to LG Energy Solution, which leads the global battery industry and strives for customer value innovation, I would be able to do much more meaningful work.
Q. What did you do at NVIDIA?
At NVIDIA, I gained various customer experiences by providing AI solutions, developing self-driving car technology, and cloud services. My first project involving an AI solution was to use big data to reduce the defect rate of one of the major overseas automakers. This factory's defect rate was more than ten times higher than in other locations. However, after collecting data from the site for six months and developing an AI solution, the rate was reduced to less than 1%. Using manufacturing data was not common at the time, so it took the academic world by storm. In addition, NVIDIA demonstrated autonomous driving technology in 2017, and I was the project's leader.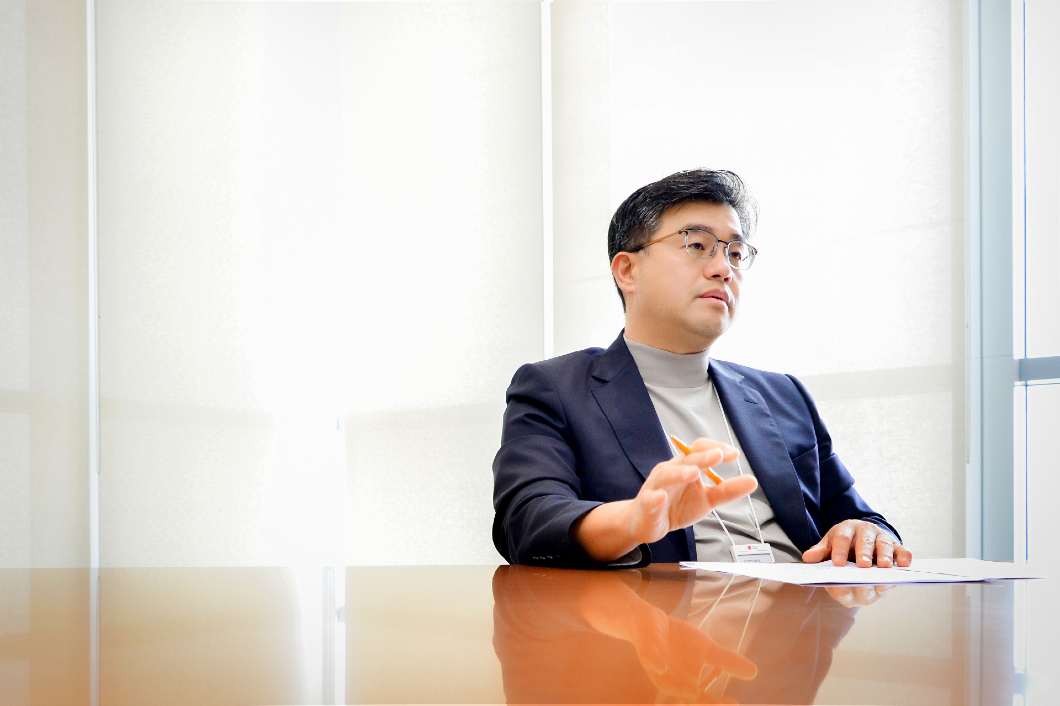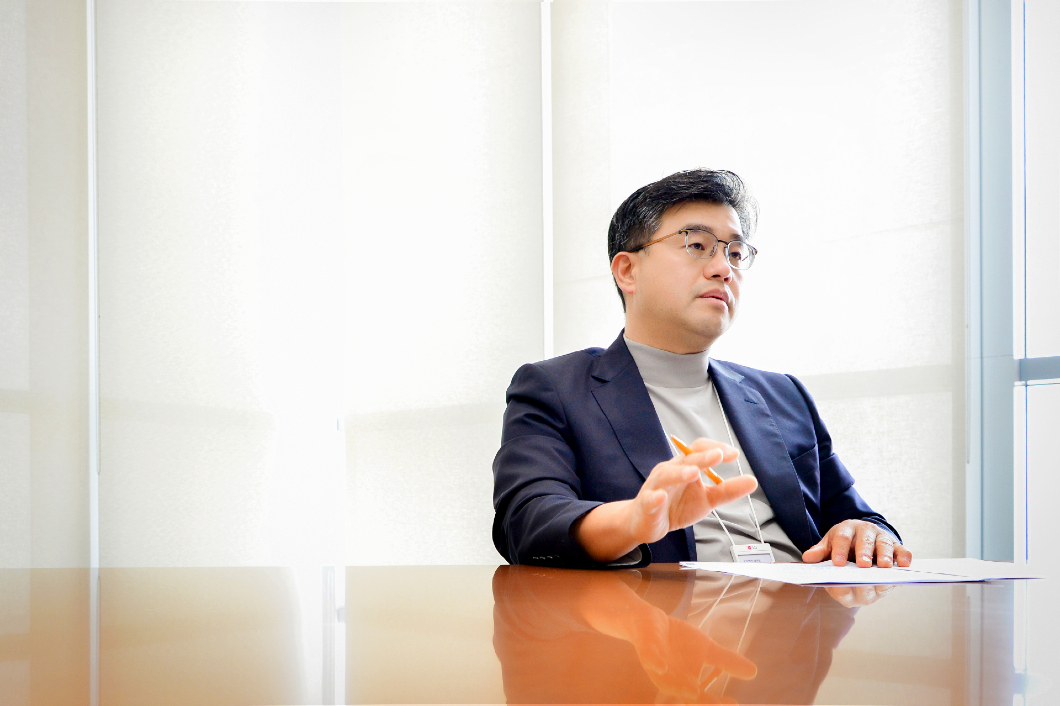 Q. What is your role as CDO at LG Energy Solution?
AI is a critical component for maximizing corporate productivity and efficiency while increasing customer value in the medium to long term. In terms of human beings, introducing AI is equivalent to improving one's physical constitution. In addition, the three elements of big data, software, and infrastructure must be in place for each company to utilize AI properly. The CDO is in charge of ensuring that these three competencies are organically engaging with each other. Data is meaningless on its own. Data, like crude oil that cannot be used as it is and must be refined, must be processed. This should be handled by data experts.
Q. Why is AI important to LG Energy Solution, which primarily manufactures batteries for electric vehicles?
Many companies sprang up in the early days of the semiconductor and display industries, but only a few have survived to this day. The same goes for the battery industry. The success or failure of battery companies in the future market will be determined by who can effectively use AI to optimize production capabilities and satisfy customers. LG Energy Solution currently manufactures batteries worldwide, including in North America, Europe, and China. We have numerous plans to construct new factories through joint ventures with automakers such as GM, Stellantis, and Hyundai Motors. While simultaneously expanding production capacity, it is the highest priority to ensure future competitiveness by maintaining stable production capacity and quality capabilities. LG Energy Solution has the strongest will to adopt company-wide AI and the leading capabilities among global battery companies. In the future, we intend to optimize by introducing AI to all business areas, including logistics, human resources, and business management, in addition to production and quality.
Q. Please provide an example of a specific AI utilization plan.
For example, skilled technicians are rare. As new factories are being built simultaneously, skilled workers that are required to achieve high yields quickly and produce high-quality products will be in short supply. To address this issue, the adoption of VR technology, which can remotely control problems in overseas plants from Korea, must be accelerated. Furthermore, it is possible to consider creating a near-perfect smart factory in Korea and then transferring related technologies and systems to factories around the world to efficiently solve various obstacles, such as language and cultural differences between countries and training of new personnel. LG Energy Solution is pushing smart factories harder than anyone else. We are looking forward to many tangible achievements in the future.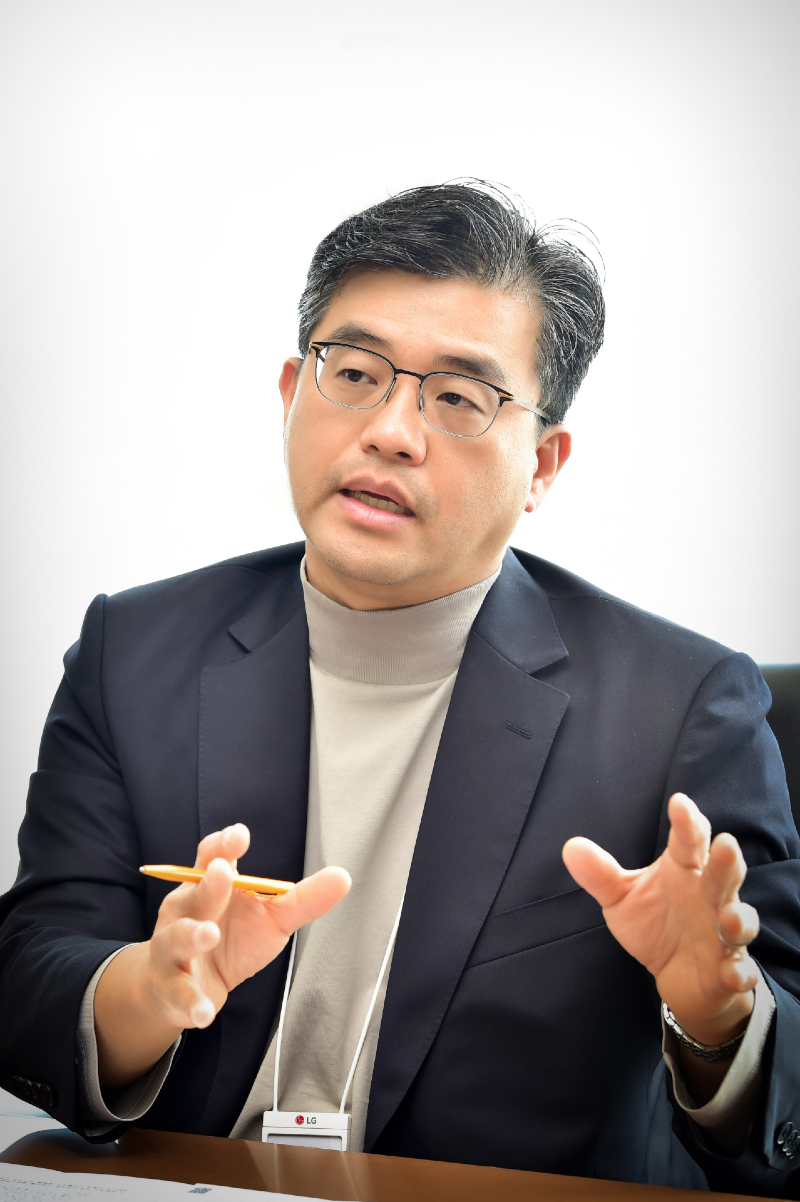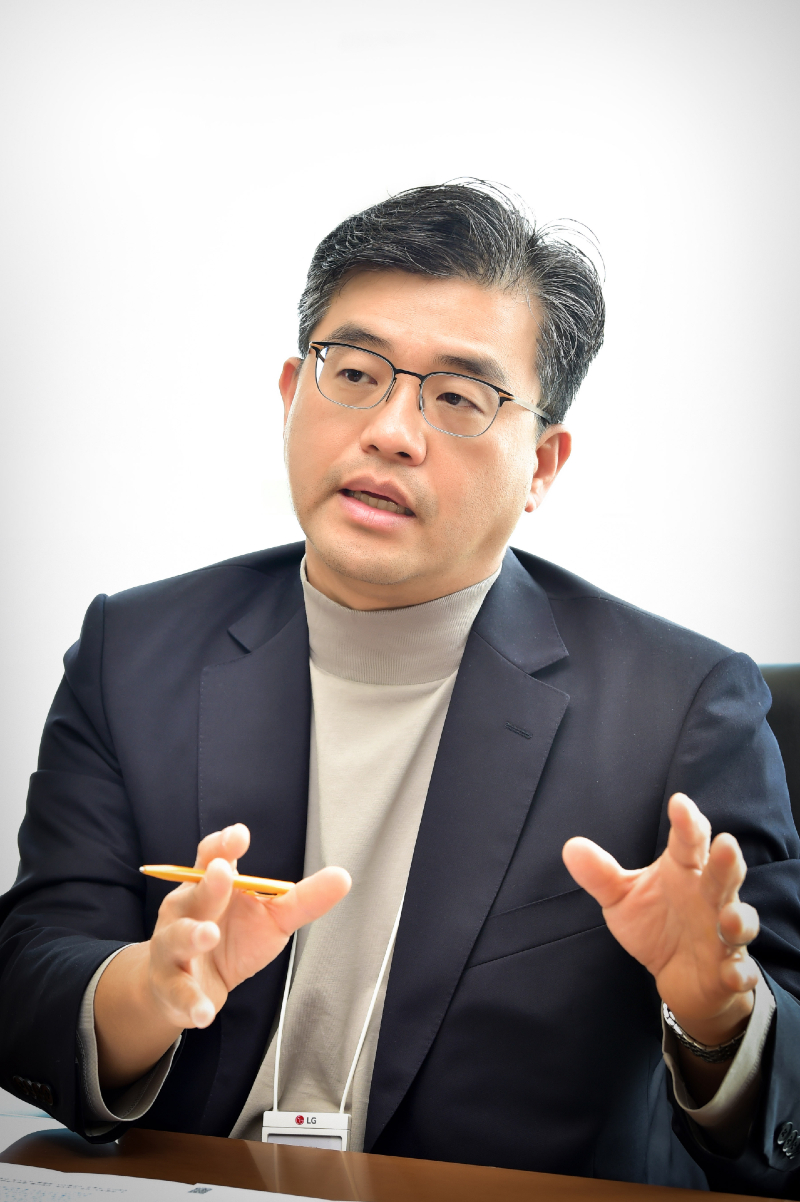 Q. It appears important to secure talent in related fields such as AI and big data.
Innovation and trends are important in these fields. When deciding on a career path, many skilled individuals would consider a high salary or a free corporate culture. However, some people choose to work in a completely different industry than IT based on whom they can work with and what they can learn from them. That is why, upon taking office as CDO, I first formed an AI advisory group. The AI advisory group will operate subcommittees on big data, AI systems, and process control to carry out detailed tasks, and we plan to recruit talents in related fields through them as well. LG Energy Solution aims to become a company where the company and its employees can grow together. The AI advisory group, which is made up of the best experts in Korea, will play a significant role in employee growth in the future by sharing the most recent technologies and information. In addition, we expect to be able to create a virtuous cycle by receiving recommendations on skilled people from advisors and developing preemptive technologies together.
Q. What would you like to say to aspiring AI and big data professionals both at home and abroad?
I'd like to tell them that manufacturing is the most important area in which to apply cutting-edge AI technology. Working for an IT company and developing various AI services is also pretty meaningful. However, by applying technology to the manufacturing industry, you will be able to have a significant impact on the world in the medium to long term. Leading DX in the battery industry, which is regarded as the most important after the semiconductor field, is especially significant to both the individual and the country. LG Energy Solution will share tangible results, create a fair compensation system, and give members a key role in developing their capabilities. We will do everything possible to attract talented individuals to LG Energy Solution.