Vroom, you can imagine the size of some vehicles just with their exhaust sounds, and among them, the first that comes up to your mind would be commercial vehicles. They mainly include trucks that carry luggage and buses that transport people. Finished car companies are accelerating their move to electrify commercial vehicles. Today, we will take a look at why relevant industries are paying attention to electric commercial vehicles and their characteristics!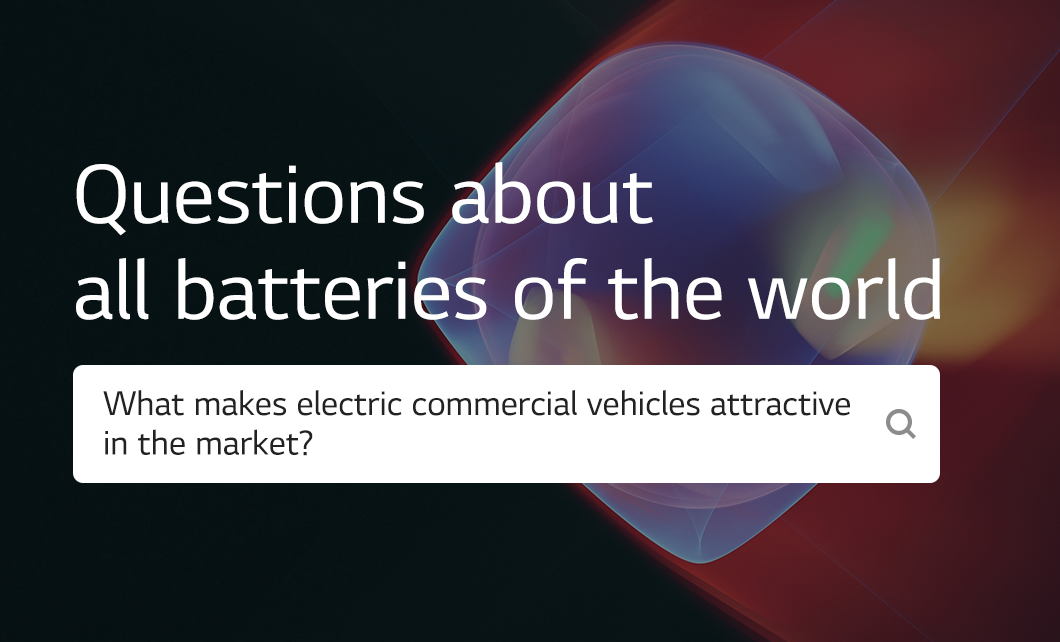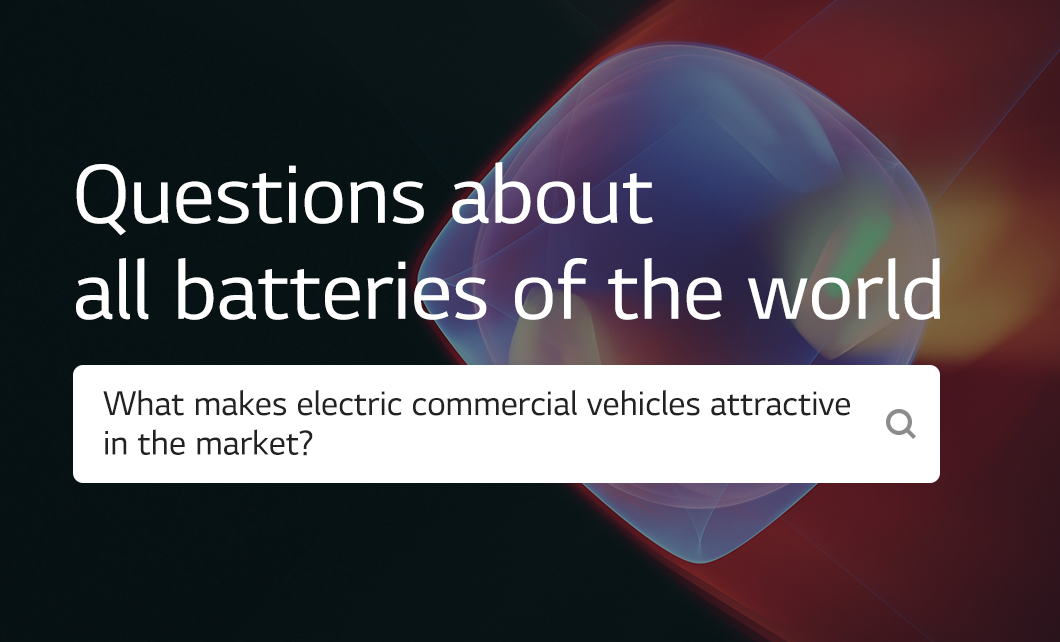 Q. What makes electric commercial vehicles attractive in the market?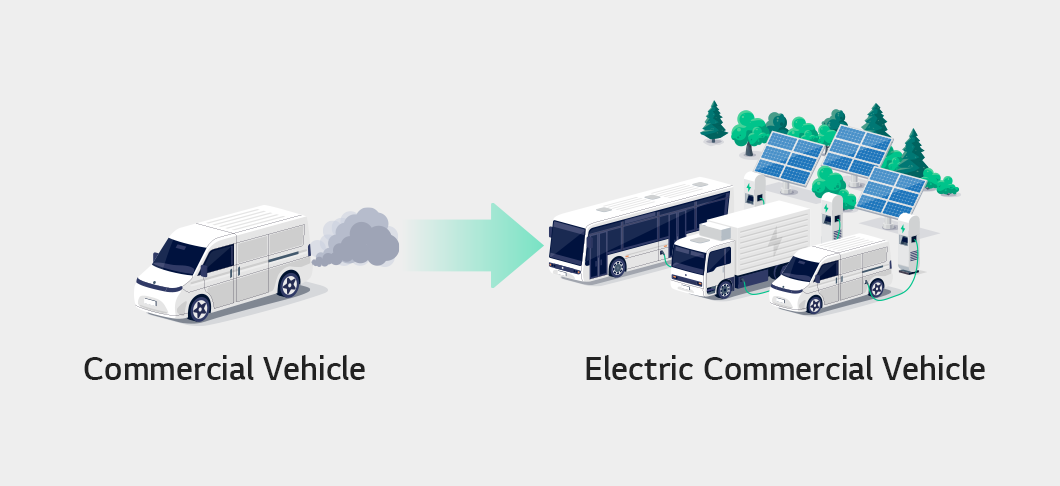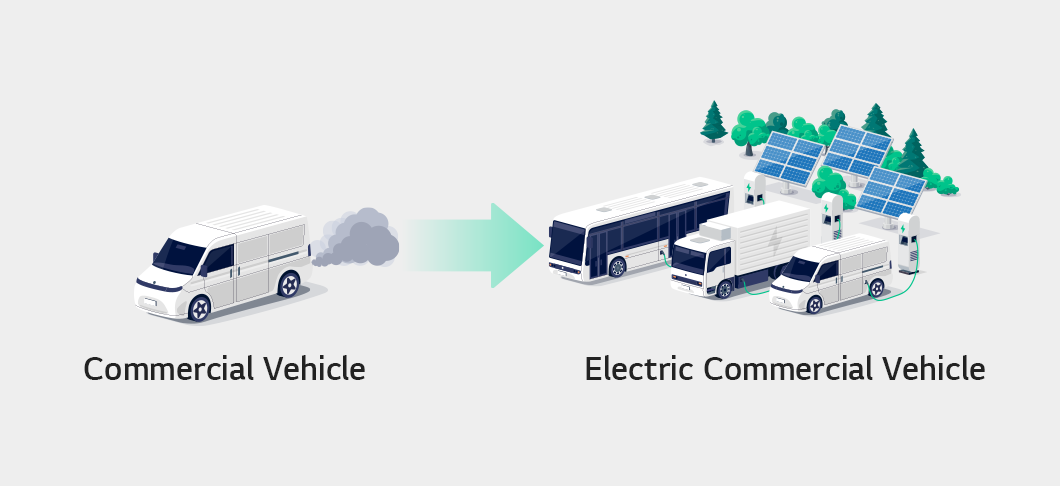 An electric commercial vehicle refers to a commercial vehicle powered by electric energy. Namely, it is powered by a battery that doesn't employ fossil fuel sources.
Finished car and battery makers became interested in electric commercial vehicles as the international community increasingly regulates carbon emissions. Aiming to realize carbon neutrality by 2050, the international community is making continued efforts to regulate the use of greenhouse gas-emitting internal combustion engines, and to replace transportation with electric vehicles. In particular, since general medium- and large-sized commercial vehicles account for about 28% of the total greenhouse gas emissions (※ based on the interior of the U.S.), more stringent regulations are required. The UK announced that it would ban the sale of trucks powered by an internal combustion engine from 2040. Europe and North America are enhancing regulations on commercial vehicles with an internal combustion engine in their markets.
The markets of electric commercial vehicles and the batteries that power them are expected to grow amid the international trend.
*Carbon Neutrality: The goal of reducing actual emissions of greenhouse gases, the primary cause of global warming, to zero.
Q. What are the strengths and characteristics of electric commercial vehicles?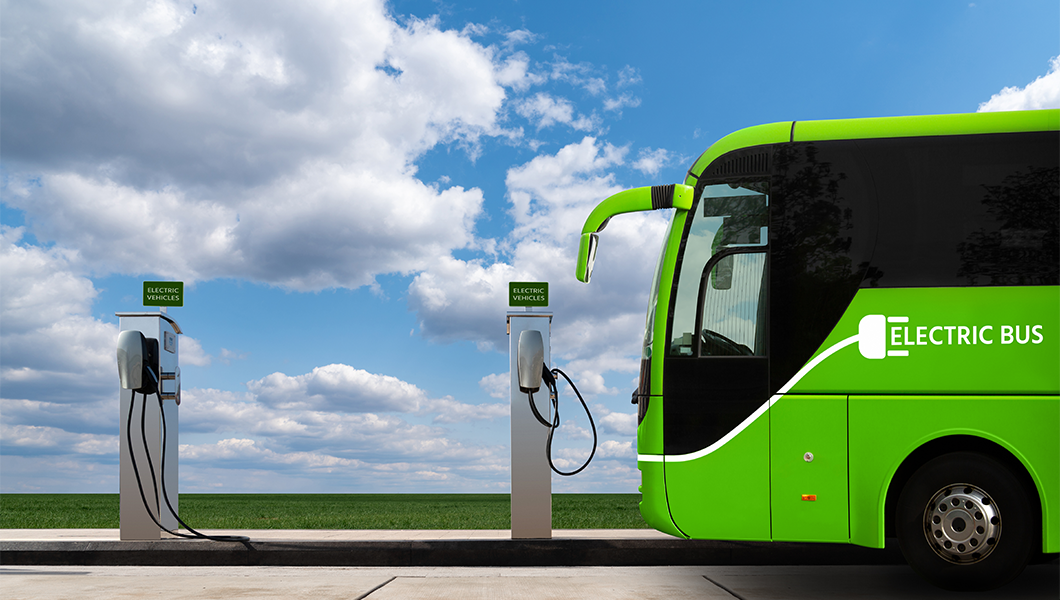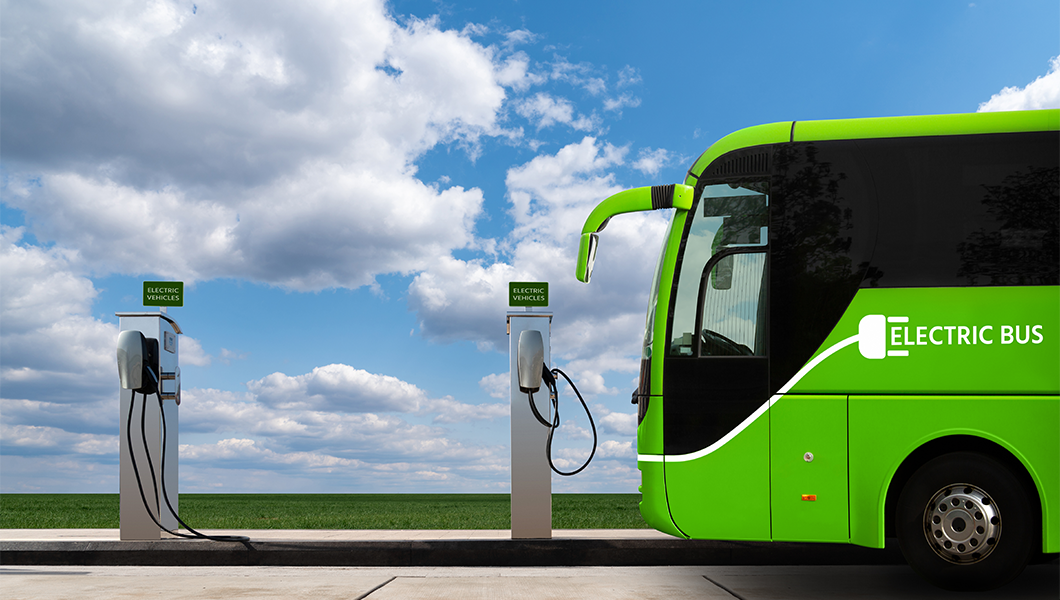 They require lower maintenance costs because they have zero fuel costs and are supported by government programs in many countries. In addition, they do not emit CO₂ as they are electric vehicles that do not have a fuel-consuming engine and a carbon-emitting exhaust system.
The performance of electric commercial vehicles depends on their capacity and output. Electric commercial vehicles need more high-capacity, high-output batteries than other types of electric vehicles. That is because commercial vehicles have to be capable of traveling long distances and carrying tons of freight. Accordingly, the battery industry is dedicated to technology development for producing high-capacity, high-output batteries with a proper weight.
Q. What is the prospect for the electric commercial vehicle market?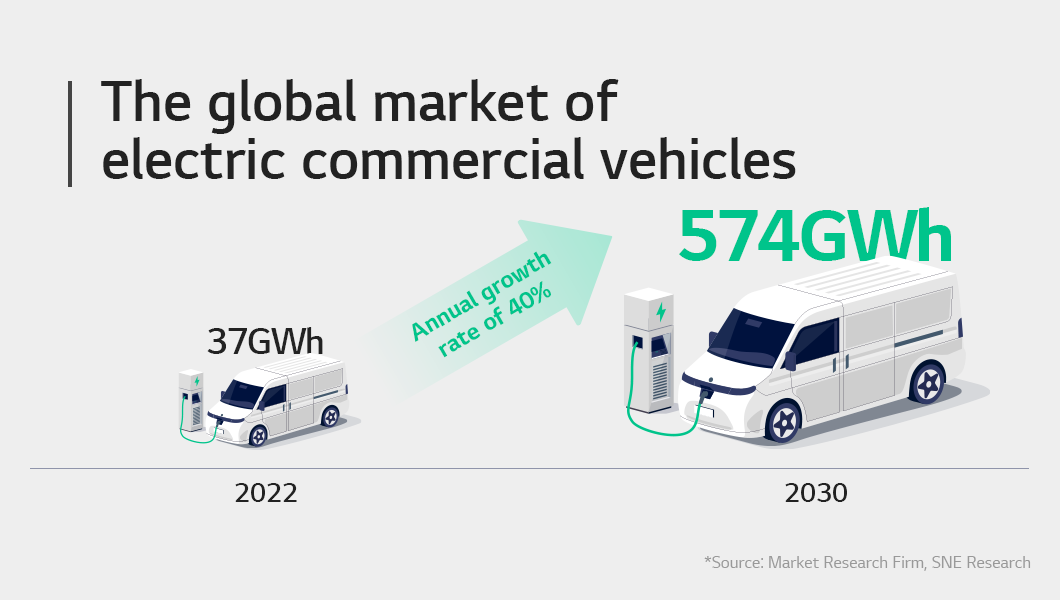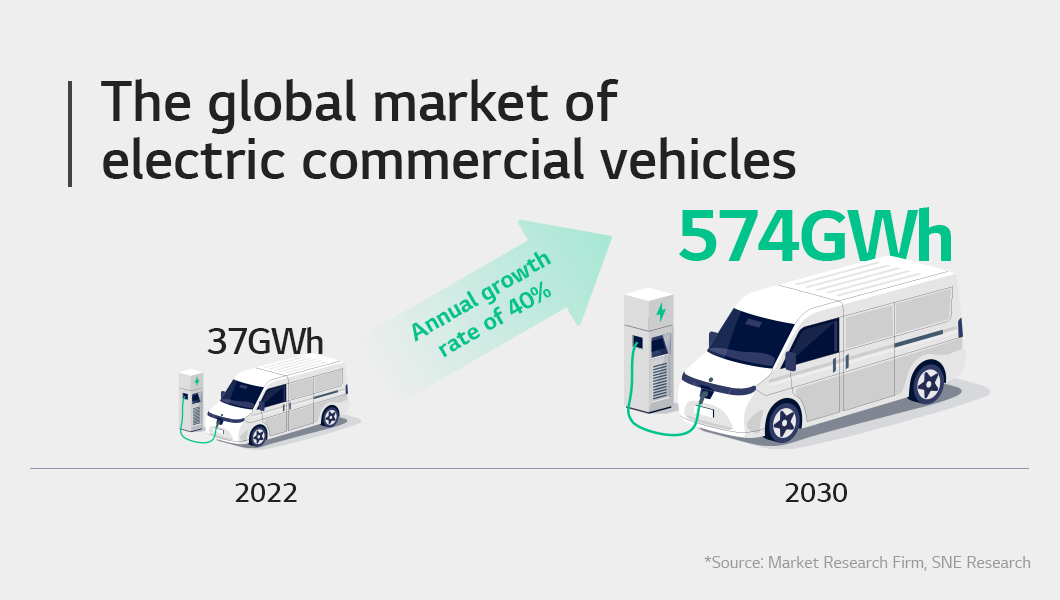 According to a survey, the market is expected to grow up to 574GWh by 2030. Its annual growth is forecast to reach 40% with the value amounting to KRW 115 trillion.
To preemptively respond to the market trends, LG Energy Solution signed a long-term agreement with Freudenberg E-Power Systems (FEPS), an American battery maker, to supply battery modules for electric commercial vehicles in the first half of 2023. LG Energy Solution will supply 19 GWh battery modules, a capacity enough for producing 50,000 high-performance commercial vehicles, to the American company, which plans to assemble the battery modules they will have received from LG Energy Solution into packs and sell them to electric commercial vehicle makers doing their businesses in North America.
In addition, LG Energy Solution signed an agreement to establish a joint venture with American carmaker Ford and Turkish conglomerate Koç Holding to produce EV batteries. The batteries that will be manufactured by the joint venture will be loaded into electric commercial vehicles in Europe and North America.
LG Energy Solution is committed to demonstrating its global leadership in the electric commercial vehicle market by capitalizing upon its differentiated market power and battery manufacturing technology. Please keep your attention on the moves of LG Energy Solution and the future of electric commercial vehicles that will quicken the pace toward carbon neutrality!