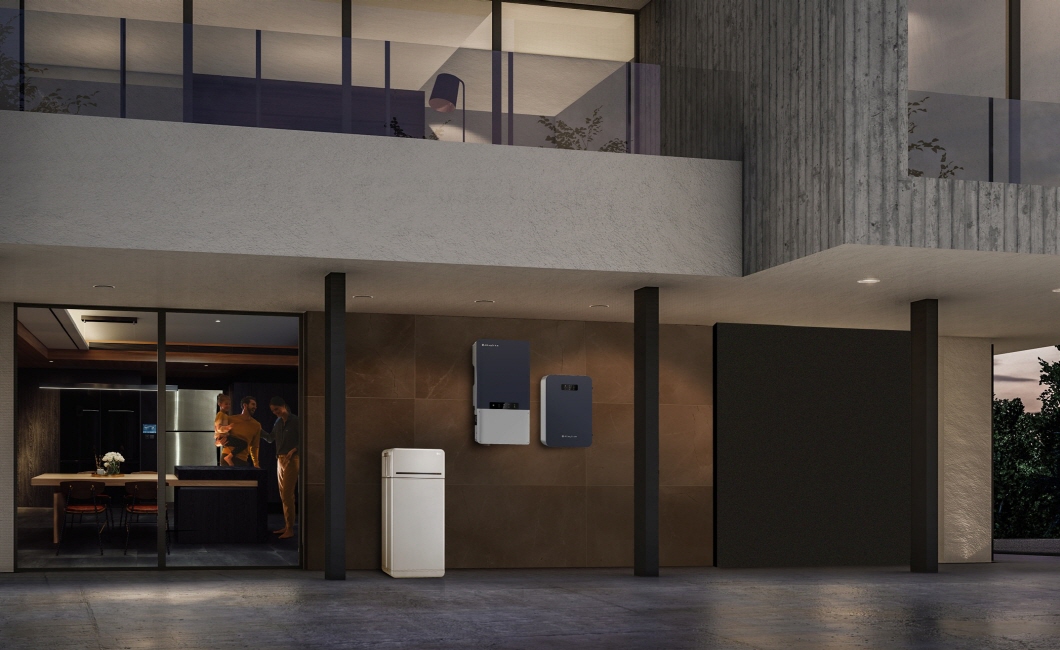 San Jose, Calif., Sept. 5, 2023 — LG Energy Solution (KRX: 373220), a leading global manufacturer of advanced lithium-ion batteries, announced today the upcoming launch of its new residential energy storage system, Prime+. For the first time in the U.S. market, the company is releasing an ESS that integrates an inverter and a battery system.
Prime+ enables the parallel use of two 10H or 16H Prime battery modules for a total capacity of 19.2 or 32 kilowatt-hours. Installation is swift — full commissioning of inverter and batteries takes just 10-15 minutes. Thanks to its complete compatibility with existing photovoltaic systems, Prime+ serves as an ideal retrofit solution for U.S. homeowners.
This inverter will also be compatible with the LG Energy Solution enblock S, a new product set for release later this year.
Prime+ will be available later in September through major distributors across the U.S. Interested homeowners can contact a local installer to ask questions and arrange a purchase. Detailed information can be found on the LGES website's "Where to Buy" section: https://www.lgessbattery.com/us/home-battery/installer-search.lg
After extensive pilot testing, the new system proved easy to install and passed all necessary quality assessments. LGES collaborated with multiple installers, deploying representatives of its sales and technical teams, to oversee the operations and verify the speed, simplicity and effectiveness of the process.
 "The Prime+ AC-coupled inverter from LG Energy Solution was quick and easy to install, freeing our team to complete more work in less time." said Jeff Dimond, COO of ES Solar, a customer of LG Energy Solution.
"Prime+ saves teams valuable time and resources because it's ready to work in minutes, not hours," said Michael Bishop, a Technical Sales Specialist with the LGES ESS Team in North America.  "The installation process is faster than ever, transforming the way installers work."
To maximize convenience, the company's newly launched Global ESS Customer Portal (GECP) app offers streamlined access for customers. Installers can use this platform to initiate and track after-sales service requests in real time. If the system malfunctions, the portal enables return merchandise authorization both online and offline — optimizing the process with serial number scanning and automatic address input via Google Maps. Installers can then use the app to monitor the entire return process all the way through initiation, diagnosis and shipping.
To ensure customer satisfaction, the durable Prime+ comes with a 10-year warranty that covers the batteries, the inverter, and the auto-backup device. It is available in two configurations — the backup solution and the arbitrage (self-consumption) solution — enabling customers to choose the option that suits their needs.
LGES will showcase Prime+ at the RE+ exhibition, which runs Sept. 11-14 in Las Vegas.