LG Energy Solution Michigan provides various programs and spaces to make its employees feel more at ease and empowered to do their best work. Here's the second part of the Relay Virtual Tour led by a local employee from the Michigan office!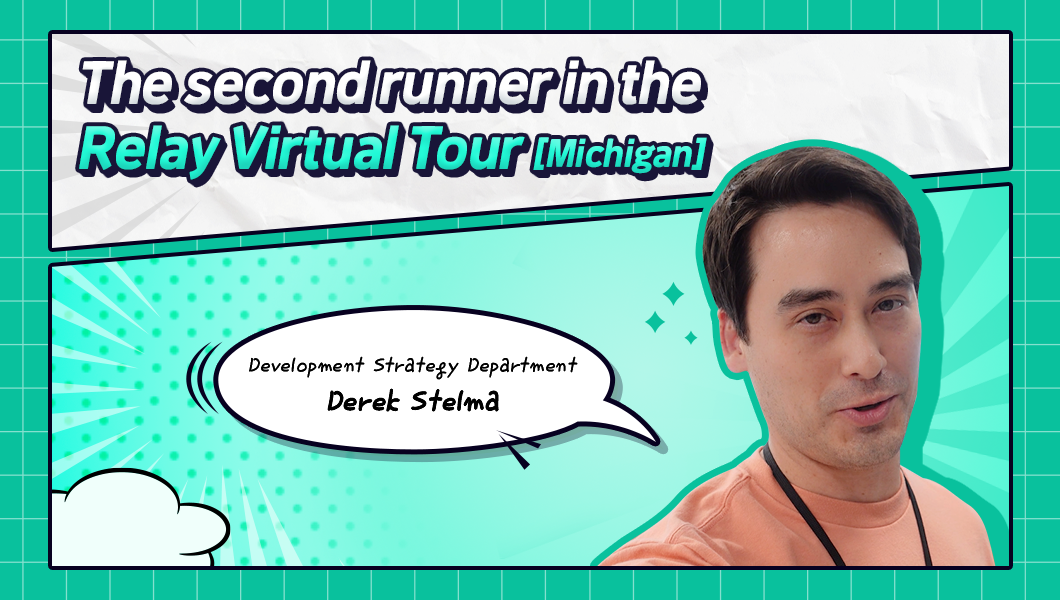 (Derek Stelma, Development Strategy Department)
Hello, my name is Derek Stelma. I am the second runner in the Relay Virtual Tour. I work in the Development Strategy department at the Michigan office as the Lean Coordinator. Today, I will show you some of the different areas in our department, both inside and outside the office.
The development strategy department works with other divisions
Our Development Strategy department is unique in that we collaborate with nearly every department in our Michigan office. We work on a variety of programs and special projects, such as 7 Waste, LSS (Lean Six Sigma), TDR (Tear Down and Rebuild), and Hidden Hero (Employee of the Month), so it is a very active department in the Michigan office.
[Quick Interview] Why should someone work with the Michigan office?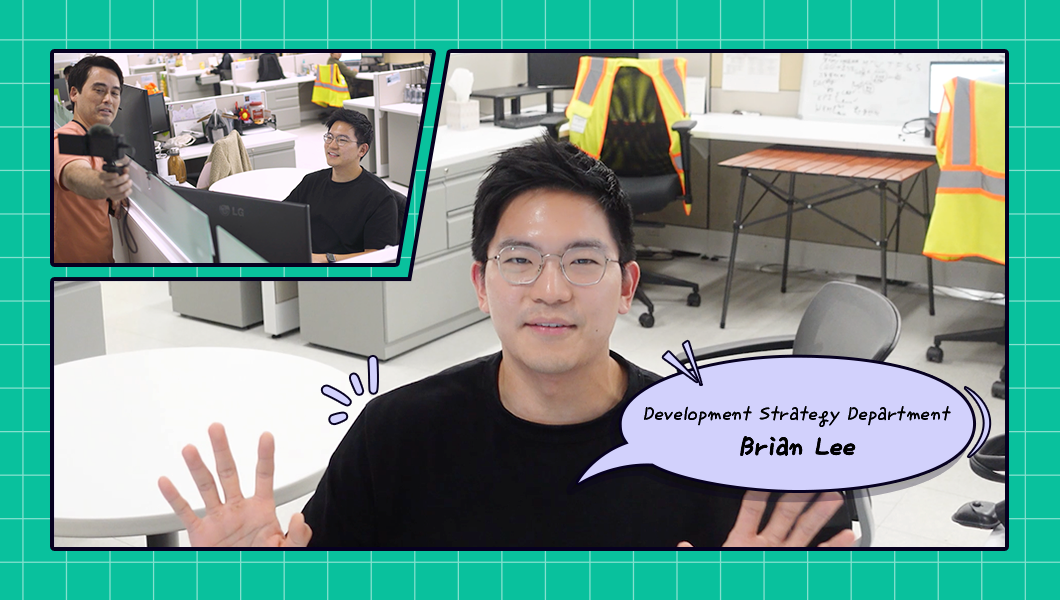 (Brian Lee, Development Strategy Department)
Hello, my name is Brian Lee, and we have many opportunities here at LG Energy Solution and many different roles you can apply for. We're a major participant in the battery sector, and we're expanding. We'd love to have you join us if you're interested in automotive or automotive batteries.
A space for both relaxation and work at the Michigan office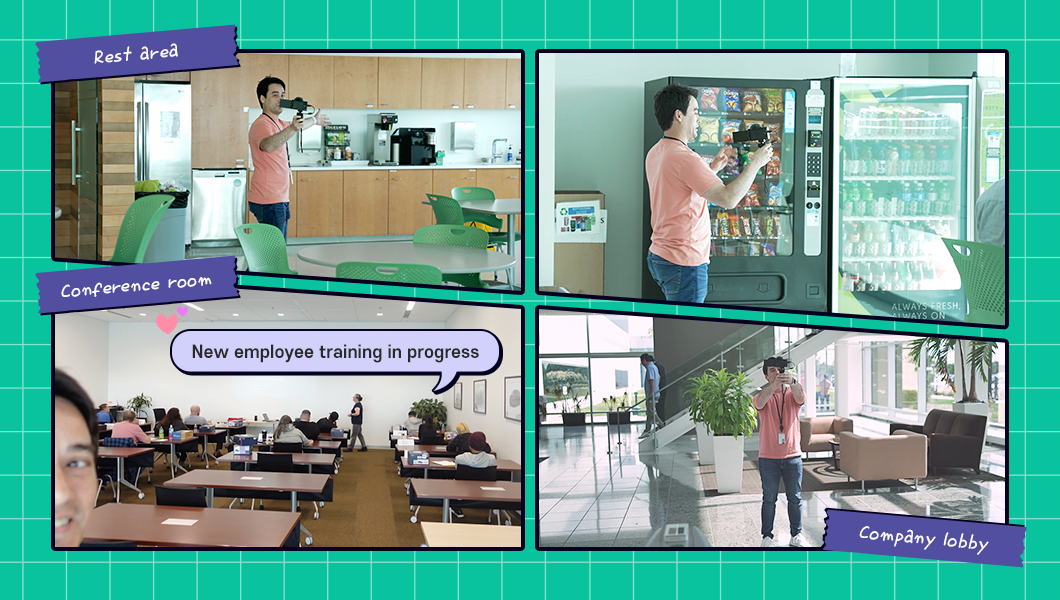 (Derek Stelma, Development Strategy department)
There are several rest areas throughout the building where staff can rest. There's a dining space where many staff eat or take coffee breaks, a conference room where employees can receive training, and a clean and spacious lobby!
The outside of the Michigan office blends in perfectly with nature.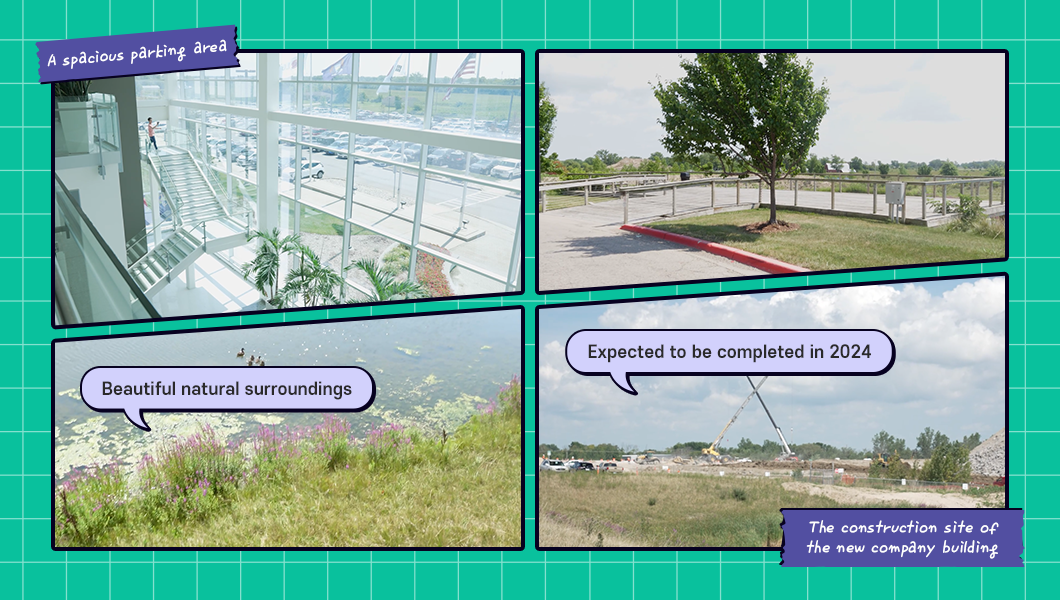 (Derek Stelma, Development Strategy department)
Now that you have seen the inside, let us take a look at the outside. My favorite part of the Michigan office is the front of the building, which is surrounded by beautiful nature, including a pond. This is where I like to go during the day to clear my mind.
And we are currently constructing a new company building, which is expected to be completed in the second half of 2024. When it is completed, the Michigan office will be much larger.
Today, we visited our Michigan employees' workspaces and offices! We will show you another side of our Michigan office in the third part of our Relay Virtual Tour. Keep an eye out for the next episode, which will also feature LG Energy Solution employees!