✍️
Seungmin Jeon
Science journalist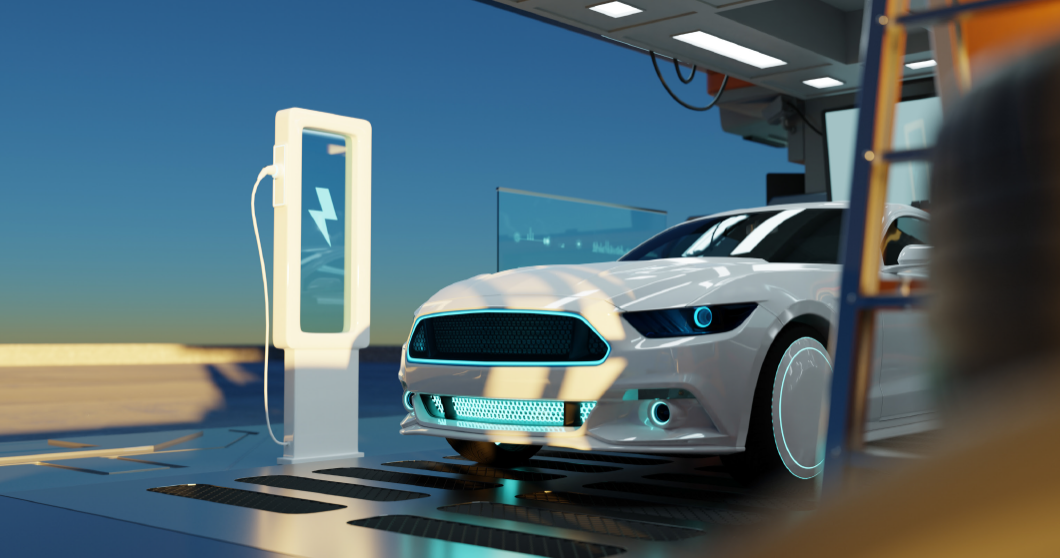 Ensuring stable power supply and a broader charging infrastructure emerged as a key challenge for increasing the use of environmentally friendly vehicles in the advent of a gasoline-free, carbon-neutral society. One option is to harness the existing infrastructure. Recently, a new type of facility emerged: a gas station that supplies gasoline and liquefied petroleum gas (LPG) added with distributed energy systems (solar panels and fuel cells) and EV chargers, thereby producing and charging electricity simultaneously.
"All-in-one" Station, the Demand of the Time
EVs are indisputably becoming the mainstream. The U.S. targets to make 50% of new vehicles sold in the country electric by 2030 while the E.U. and China plan to ban the sale of internal combustion engine vehicles, or gas-consuming vehicles, from 2035. Global carmakers announced their EV commercialization plans. Volkswagen and "Big 3" U.S. automakers aim for 50% new vehicle sales to be EVs by 2030. Korea is also in line with the trend. Hyundai and Kia set an aggressive goal of raising the share of EVs up to 30% by 2030 and 80% by 2040. In particular, Genesis, Hyundai's luxury brand, said all of its new models would be electric.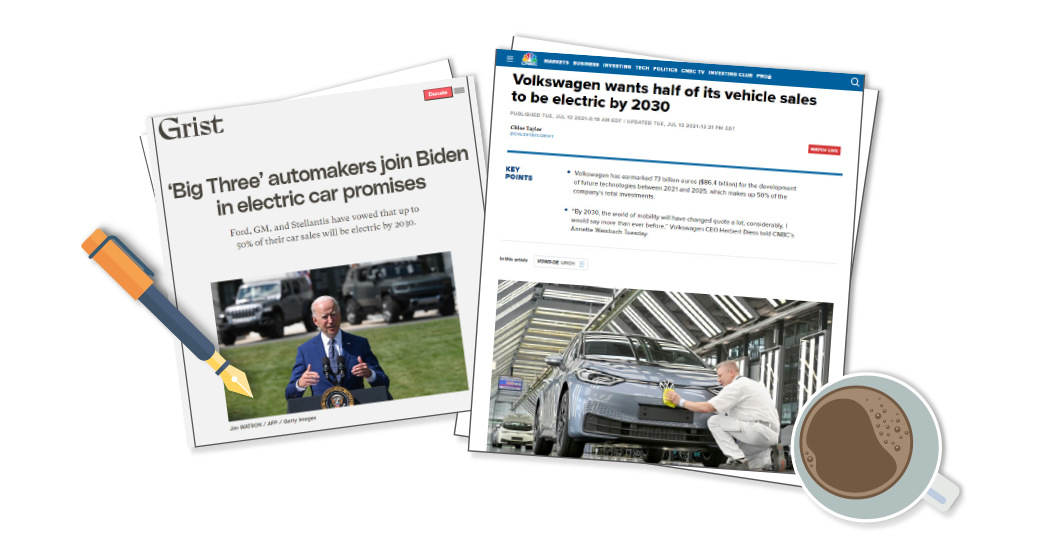 Not Enough Infrastructure for EVs
The most directly influenced by the plans is gas stations. The business owners cannot simply give up the supply of fossil fuels such as gasoline, diesel, and LPG unless internal combustion engine cars disappear overnight. They cannot just start a new business abandoning their gas stations to cater to electric or hydrogen vehicles immediately. As they hesitate, drivers suffer the inconvenience of the shortage of charging stations. Unlike internal combustion engine vehicles, EVs require from dozens of minutes to hours for charging.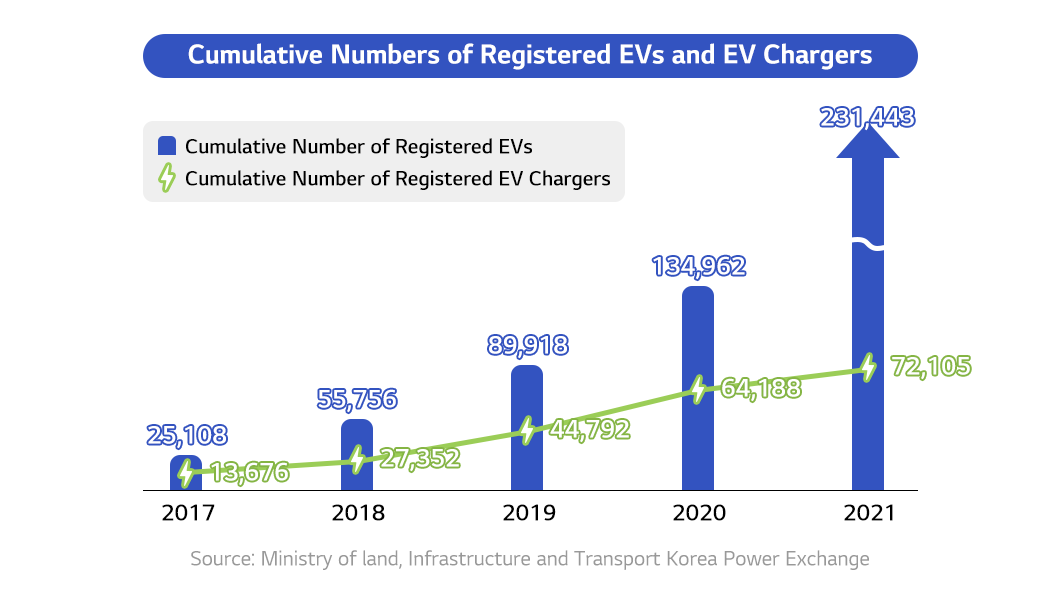 Although the number of EV chargers appears to have surpassed 100,000 (70,000 public and 30,000 non-public), the less-than-1% EV drivers still have to put extra effort to find a charger. The only solution is to build enough facilities, but asking gas station owners to invest in the business is not easy because EVs account for only a small amount of the total vehicles. However, gas stations will obviously become "stranded assets" if they are left as they are now. According to the Korea Energy Economics Institute, for gas stations to maintain the 2019 level of business performance, 2,053 out of the current 11,000 of them have to go out of business by 2030 and 8,529, or 85% of the total, have to shut down by 2040.
There are also worries about a shortage of power with the surge of EVs. Building a large-capacity power station takes time and it looks unlikely to catch up with the speed of the distribution of EVs.
What if Charging Stations Produce Electricity for Themselves?
So, an idea emerged: Why don't gas stations take care of everything for themselves? It is to build solar power and fuel-cell generation facilities in addition to EV charging facilities, while operating existing gas stations. That way, large power stations are not necessary since gas stations can produce power for themselves and the burden on power grids is reduced since power can be produced and consumed at the same time.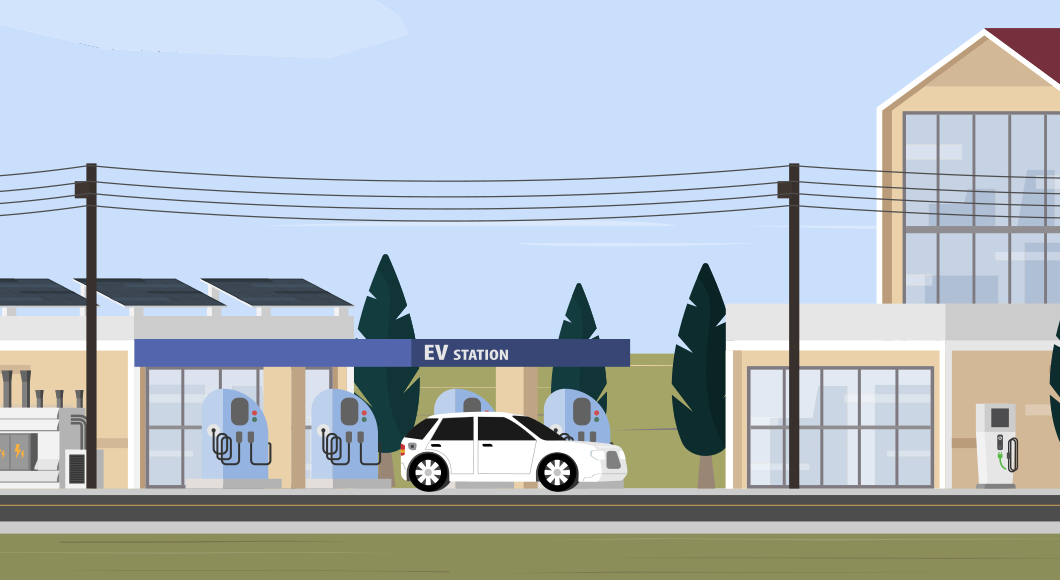 Deregulation, the Key for the Success of Energy Super Station
The idea was materialized. Bakmi gas station is Korea's first "Energy Super Station."  Located in Siheung-dong, Geumcheon-gu of Seoul, it looks no different from normal gas stations when seen from afar, but actually has solar power generation and storage facilities such as 100kW and 350kW fast chargers as well as fuel cells installed using its roofs and formerly unused site.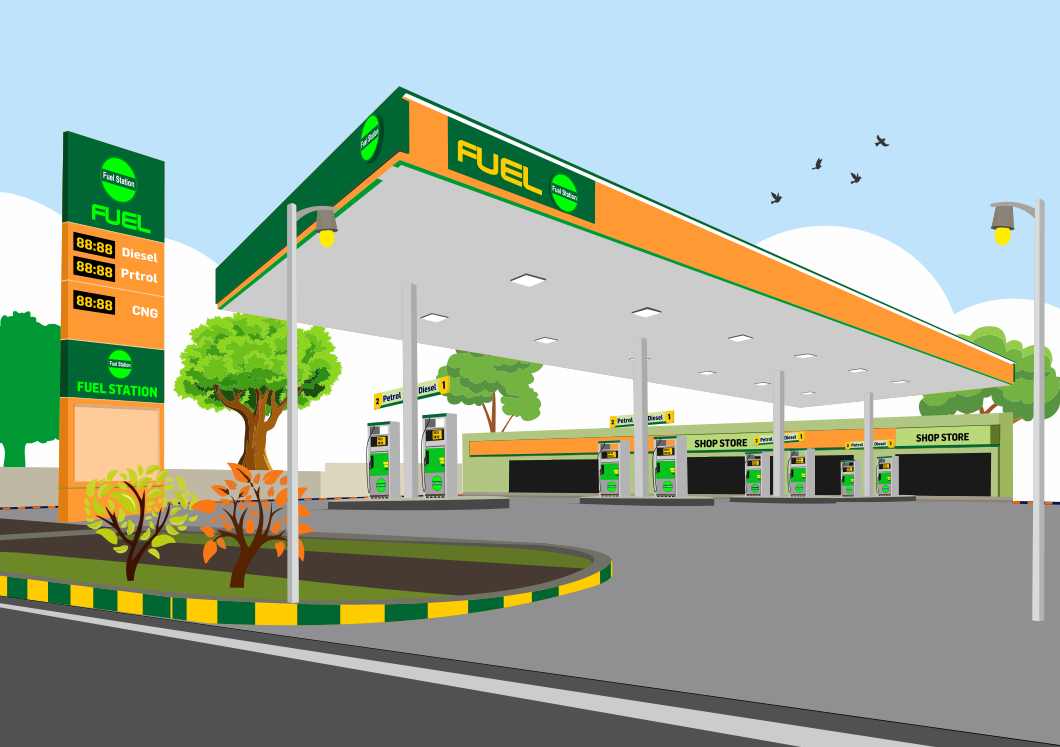 The station was renovated before re-opening in February and has produced 313MWh of power through fuel cells only in just a month and half. The figure could amount to about 2500MWh a year, the capacity of powering EVs approximately 43,000 times. If more super stations are established, the burden of having to produce and consume energy for transporting energy will diminish, while increasing the number of fast-charging facilities simultaneously.
What Prevents the Use of Gas Station Sites
However, the laws and regulations do not allow such renovations. The biggest hindrance is the Act on the Safety Control of Hazardous Substances that defines fuel cell generation facilities as a "dangerous facility" and bans installation of them within gas stations. Bakmi gas station could install one as it was benefitted by the regulatory sandbox program. For a further installation of an Energy Super Station, revision of law is essential, which will be determined based on the performance evaluation of Bakmi gas station.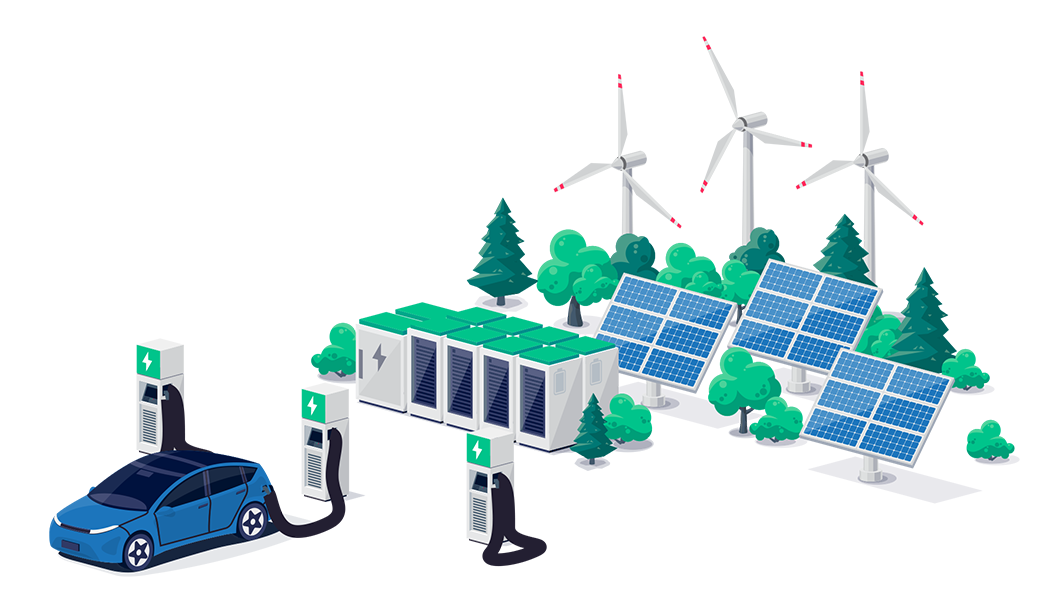 Another problem is that business owners are not allowed to operate renewable energy and EV charging businesses at the same time. Under the current law, the electricity produced at an Energy Super Station cannot be used to charge EVs directly. Therefore, Bakmi gas station had to sell all the electricity it had generated to the Korea Electric Power Corporation, the state-owned electric utility, and draw electricity newly for charging EVs. As such, the advantage of reducing burden on power grids disappeared and a higher burden was placed, a situation that demands an immediate revision.
The business owners also argue for improvement in many areas including an incentive for power generation, easing of regulations on building coverage for charging and power generating facilities, and inclusion of charger areas in the mandatory parking areas for gas stations.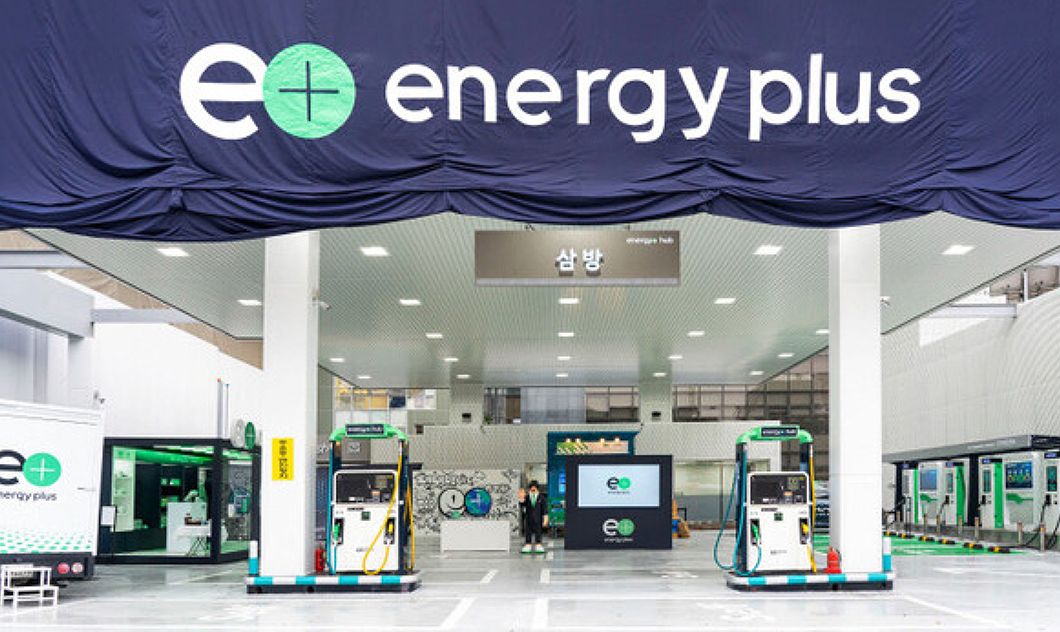 How Are Other Countries and Industries Doing?
In foreign countries, private firms are leading the efforts. Not to be outdone, oil companies began investing heavily in the EV charging business. Shell has a global network with 60,000 charging points currently and aims to grow it to 500,000 by 2025. BP is also investing in the charging infrastructure. The British oil company aims to install more than 100,000 chargers by 2030 and to increase its capital expenditure in its growth businesses including bioenergy, EV charging, renewables and hydrogen to more than 40% by 2025.
Also, different industries are entering into the charging service sector to establish a "mobility platform." Large distributors with nationwide offline businesses are advantaged because they have parking areas and convenience facilities and can extend their businesses to include EV charging, car sharing, test-driving of a new car, and car maintenance.
What Are the Prospects for Distributed Energy Program?
The Energy Super Station can be an effective solution for reducing burden on power stations and power grids while expanding the EV charging infrastructure. A success of the first station will lead to efficient and stable deregulation, supported with safety measures. When the benefits of the result spread across the nation, Korea will be able to establish an efficient, unprecedented homegrown EV charging system.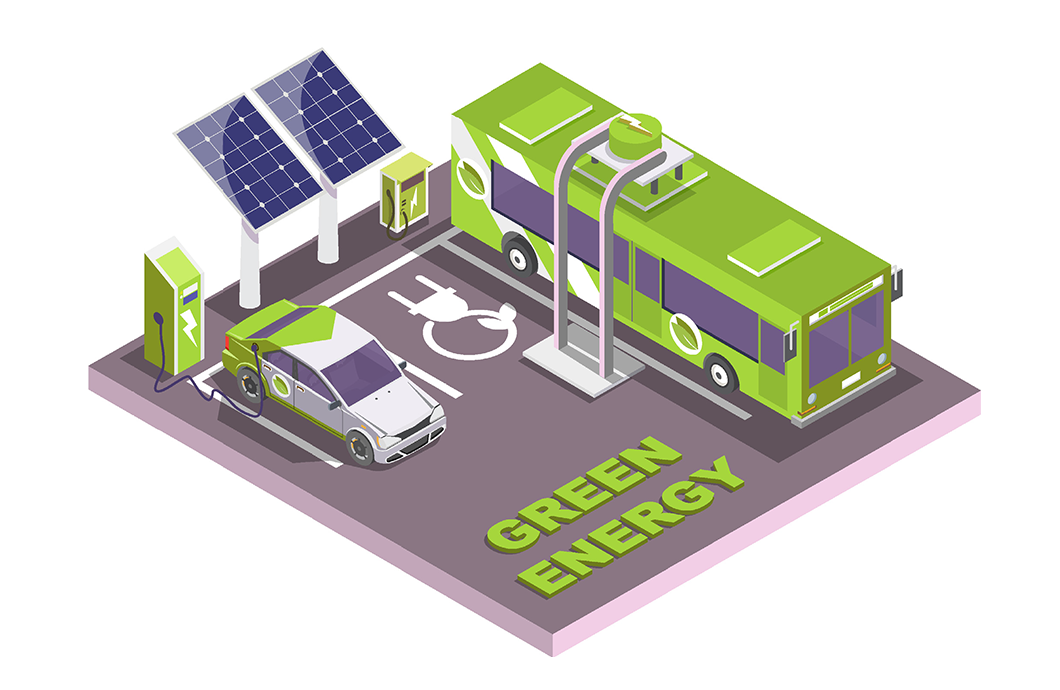 ※ The views expressed are the writer's alone and do not necessarily reflect the opinion or strategy of LG Energy Solution.