✍
Hyejin Lee
Reporter, Techworld
The manufacturing sector is getting ready for yet another breakthrough in the fourth industrial revolution. The "smart factory" era has begun, where it can discover effective operations and make decisions by learning from data gathered using IoT on its own. A smart factory, according to the Korean Ministry of SMEs and Startups, is one that uses information and communication technology (ICT) to integrate all production processes, from product planning to sales, to produce customized products for clients at a low cost. Let's examine operational procedures and digital technology using real smart factory cases that have improved manufacturing productivity.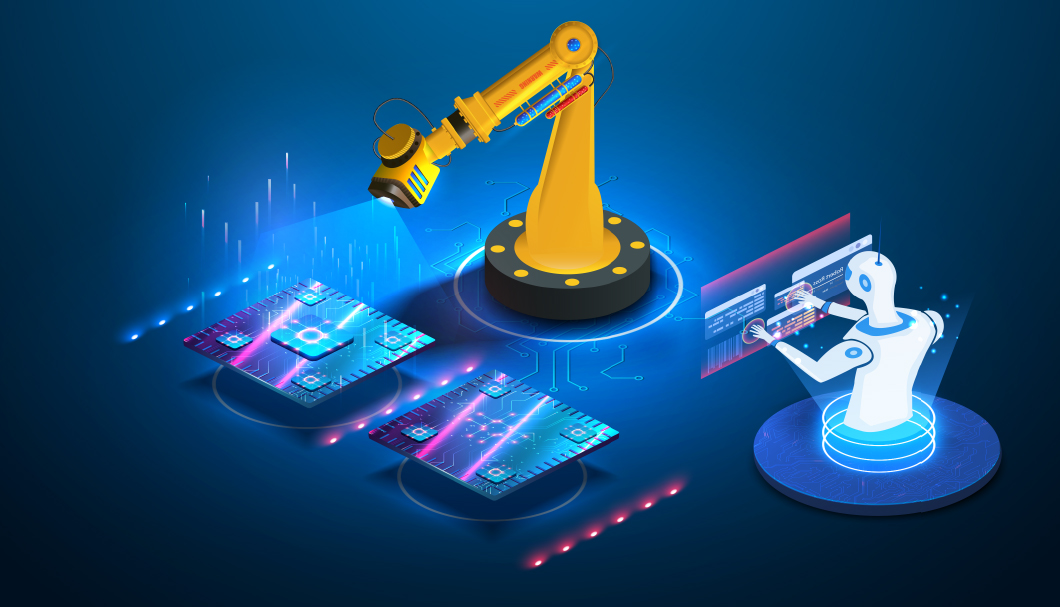 Smartly Improve Uptime and Daily Output
Artificial intelligence (AI) in smart factories enables rapid and precise manufacturing and controls connections between processes by predicting problems based on big data. In the third quarter of last year (July to September), LS Electric (formerly LS Industrial Systems), which manufactures low-voltage and high-voltage equipment, built a smart factory in the G-dong of the Cheongju Plant 1 with an automation system throughout the entire line, including parts supply and assembly. The site's uptime was improved up to six times compared to other operating sites. As a result, the daily production of 38 low-voltage equipment lines grew by 166.7%, from 7,500 to around 20,000 units.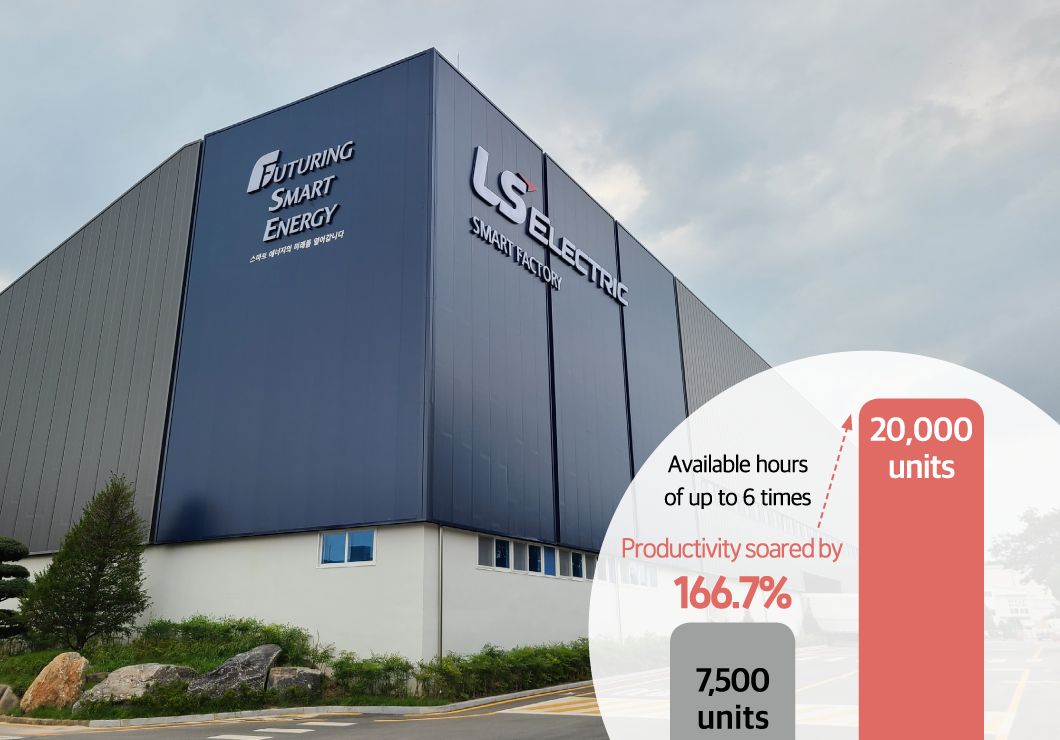 Due to these accomplishments, the factory was selected by the World Economic Forum (WEF) at the end of last year to be the second "World Lighthouse Factory" among Korean companies, followed by POSCO. According to the Ministry of SMEs and Startups, the World Lighthouse Factory is the most reliable evaluation indicator chosen by the WEF, and mainly large companies in each country are selected. Then, are smart factories exclusively for large companies with deep pockets? A government organization called the Korea Smart Manufacturing Office (KOSMO) announced on the 14th of February that 20 small and medium-sized businesses have been chosen as the "2019-2021 Regional Excellent Smart Factory." These businesses commonly achieved enhanced productivity and revenue while lowering process errors and cutting back on working hours.
Seilsa, a home appliances manufacturer, was one of the 20 businesses that benefited most from the implementation of smart factories in terms of efficiency. According to KOSMO, after Seilsa introduced a smart factory, its output per hour (UPH, Unit Per Hour) increased to 250UPH. This is a 252% increase compared to the previous output of 71UPH.
Smart Factory Raising Delivery Compliance Rate to 100%
The decision to adopt smart factories is also influenced by a manufacturing company's delivery compliance rate, inventory management, facility efficiency, and energy usage. In fact, Himpel, a ventilation fan maker, has boosted the delivery time compliance rate from 88% to 98% – which is close to 100% – after introducing a smart factory. Also, its product productivity increased by 14%, and inventory decreased by 12%. The introduction of the Manufacturing Execution System (MES), which allows you to quickly understand the product's journey from ordering to distribution, helped. Additionally, the specialized Enterprise Resource Planning (EPR) system also contributed to the advancement of Himpel's smart factory.
Because the material warehousing date was unclear in the past, the production line had to be stopped, which delayed the delivery date. However, thanks to MES and EPR technology, the firm can now adapt material warehousing in accordance with its goal and maintain a steady supply and production scheduling, increasing the factory's efficiency. This was possible because the production status was identified in real-time, and all relevant information was automatically entered immediately after the process was completed. This means that there is no need to intentionally purchase a large quantity of material in case the inventory is miscalculated. With the smart factory, valid data is organized by area, allowing precise determination of product quantity and location in detail.
Germany, the Leader in Smart Manufacturing, Is Still Grappling with Standardization and Security Issues
Germany is one of the countries that manufacturers can look to when developing smart factory strategies. Germany is a global powerhouse in related fields, having ranked first in the relevant survey for 11 years in a row, including the recently announced 2021 World Competitive Industrial Performance Index (CIP Index) by the United Nations Industrial Development Organization (UNIDO).
Since the "Advanced Technology Strategy" implementation in 2006, Germany has been promoting smart manufacturing-related policies such as "Industry 4.0" and "Platform Industry." Among these policies, Industry 4.0 is the most important one in the field of smart manufacturing. The policy aimed to put Germany's smart manufacturing in a leading position, both as a supplier and as a market.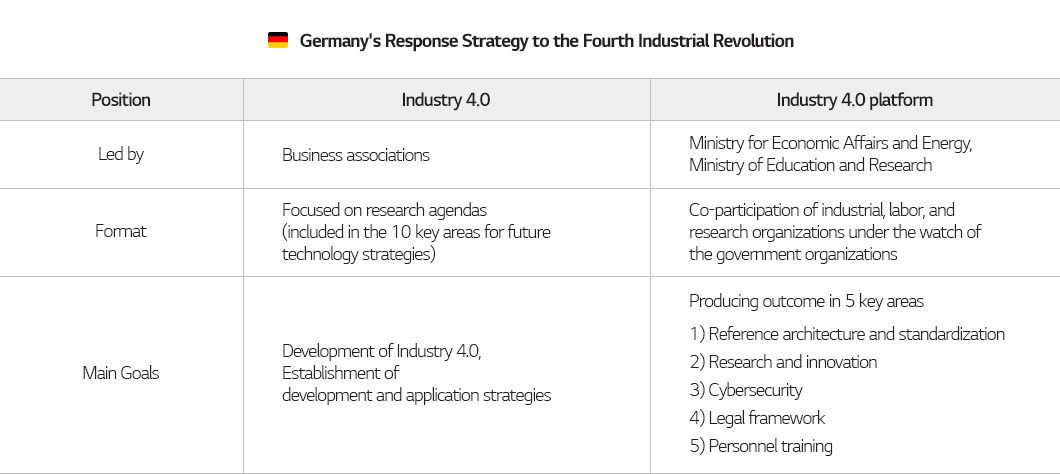 Source: Various data from the German Ministry of Economy and Trade
However, according to a report published by Korea's Science & Technology Policy Institute (STEPI) in December last year, Germany, despite being a global powerhouse in the manufacturing sector, revealed limitations such as the slow pace of standardization, inactive participation of SMEs, the lack of workforce, and issues of security when implementing this policy. To address this issue, Germany established an organization called "Platform Industry 4.0." The biggest difference between the new policy from existing policies is that the government's role has been strengthened to induce business participation. Following the partial resolution of the issue, unresolved agendas such as standardization and data security were added to the recent major agendas, along with digitization of the manufacturing process and personnel recruitment and training for system maintenance. In particular, due to the COVID-19 pandemic, the digitalization of the manufacturing process has emerged as an important issue. Based on this agenda, Germany plans to increase the share of manufacturing in its gross domestic product (GDP) to 25% by 2030. (National Industrial Strategy 2030, November 2019)

In response to the change, LG Energy Solution signed an MOU with Siemens, Germany's leading manufacturer, to build an intelligent manufacturing smart factory using smart factory technology in December last year. Siemens has a comprehensive digital enterprise portfolio that includes TIA (Totally Integrated Automation), an automation concept that combines artificial intelligence (AI), software, hardware, services, IT, and operational technology (OT). It is expected that sharing knowledge in the battery industry will accelerate the digital transformation strategy of LG Energy Solution.
Manufacturing intelligence, on the other hand, is regarded as an essential component of environmental, social, and governance (ESG) management. This is due to the fact that process digitization via manufacturing intelligence is critical for each company's ESG management, which includes energy efficiency, carbon neutrality, and the use of renewable energy.
Manufacturing Big Data Market Grows at a 14% CAGR to 11 Trillion Won by 2026
According to Fortune Business Insights, a market research firm, the global manufacturing big data market will grow from $3.22 billion (approximately KRW 3.85 trillion) in 2018 to $9.11 billion (approximately KRW 10.904.7 billion) in 2026. It is expected to increase by 14%.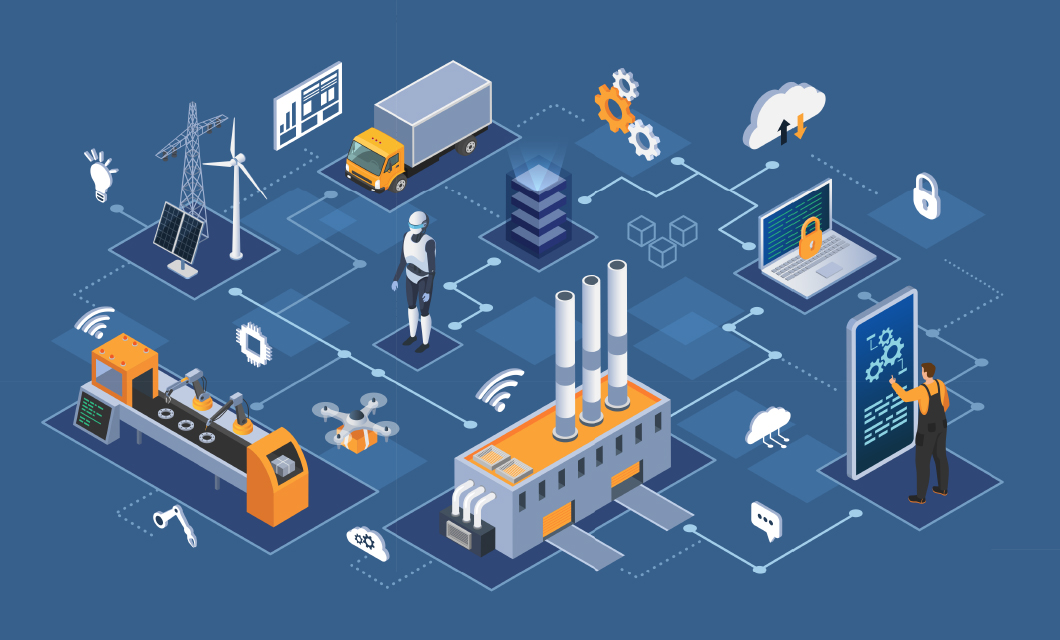 Fortune Business Insights analyzed that the manufacturing sector is leading the market with the increase in mergers and acquisitions (M&A) in recent years. Among the smart factory-related systems, ERP is expected to lead the expansion of the big data market in the manufacturing sector. Other growth drivers mentioned include supply chain management and process optimization; and increased adoption of factory automation in the manufacturing industry.
Fortune Business Insights published a forecast for the global smart manufacturing market earlier in May. According to Fortune Business Insights, the market will be worth USD 576.2 billion (KRW 689,435.3 billion) by 2028, growing at a 12.7% CAGR from USD 22.73 billion in 2020.
※ This column was written based on the writer's views and does not necessarily reflect the opinion or strategy of LG Energy Solution.