✍
Yong won, Yoo
The political-military journalist of Chosun Ilbo
The editorialist of Chosun Ilbo
In September last year, the Defense Acquisition Program Administration (DAPA) and Daewoo Shipbuilding and Marine Engineering (DSME) announced that they had signed a 985.7 billion won contract to construct the second Jang Bogo-III Batch-II submarine. Jang Bogo-III project is to construct next-generation 3000-ton class submarines. Throughout three batches from I, II, and III, each batch will introduce three units, totaling nine submarines. The first unit of the batch I was Dosan Ahn Chang-ho, the ship that successfully test-fired the first domestic submarine-launched ballistic missile (SLBM) last September.
Jang Bogo-III Batch-II submarine with a displacement of 3600 tons is larger than Batch-I submarines. However, the most significant difference is that it is the first domestic submarine equipped with lithium-ion (Li-ion) batteries. It is the second medium and large submarine worldwide to use Li-ion batteries. Since Li-ion batteries have a longer lifespan than lead-acid batteries, they are expected to improve underwater operations. The Jang Bogo-III Batch-II submarine would have two groups of Li-ion batteries with 140 modules and a capacity of 11.2MWh.
The DAPA also signed a contract to purchase hydrogen-powered drones for a military pilot project at the end of last year. The military authorities have been introducing various drones in line with their policy to actively utilize commercial drones in response to the 4th industrial revolution. However, drones have challenges such as short flight time and noise. These problems of 30 minutes long operating time and engine noise made it difficult for the drones to discretely penetrate enemy zones and conduct longer-period surveillance and reconnaissance operation. The fuel cell-powered drones, an application of revolutionary battery developments, are introduced to solve these issues.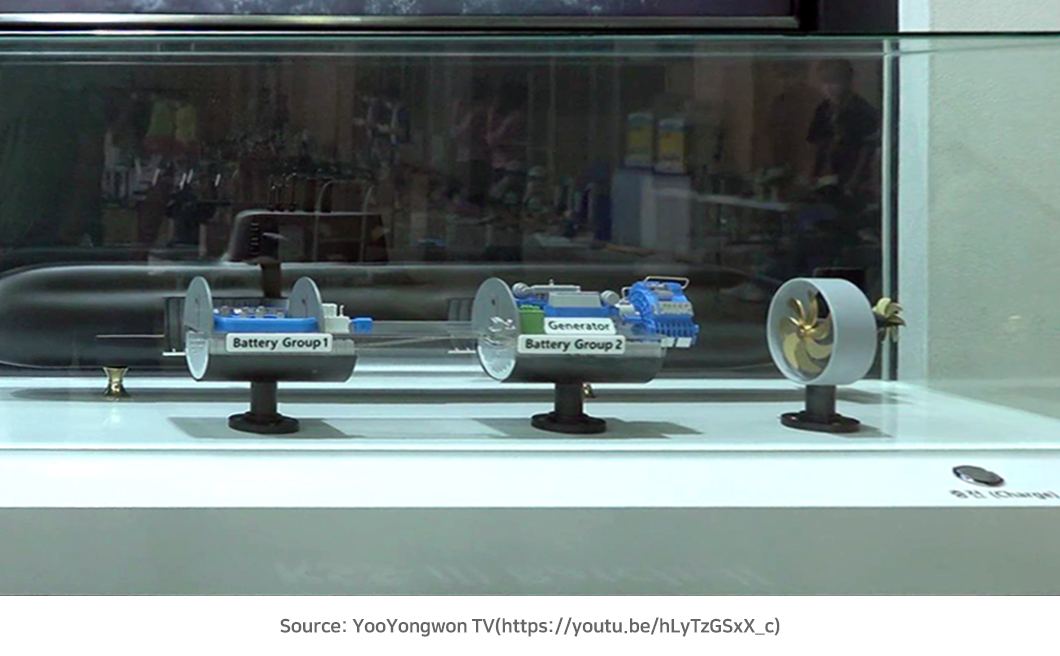 The batteries in Jang Bogo-Ⅲ Batch-II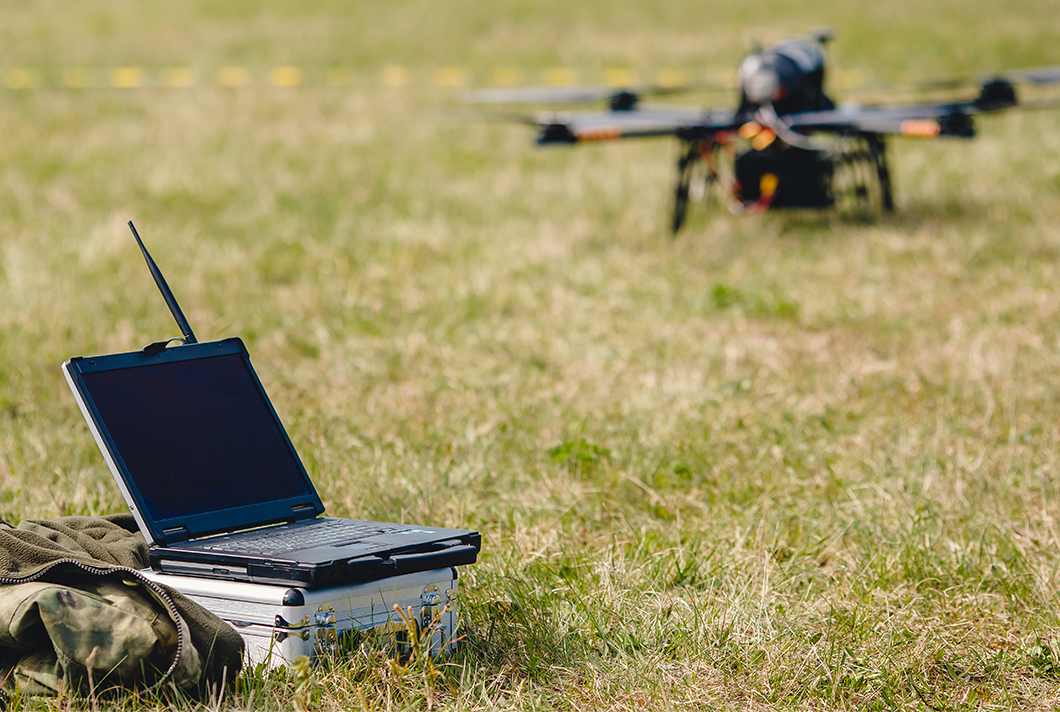 A DACA official said, "since drones using gasoline engines make loud noise and vibration, we've been using Li-ion battery-powered small drones that fly at low altitudes for reconnaissance operation. The 30 minutes long operating time limited its operability." He added that "a hydrogen fuel cell system will lengthen the flight time significantly, improving our operational capabilities."
The DAPA expects this pilot project to serve as a starting point and lead to broader applications, including hydrogen infrastructure for storage, transportation, and charging and the power source application for various weapon systems such as large drones, vehicles, and armored vehicles. However, the operation of hydrogen fuel cells is limited or impossible in extreme temperatures due to the cell's physical characteristics. So the challenge is to develop technological solutions to overcome the limitation and establish infrastructure in each military unit to ensure that they would have no problem charging and operating hydrogen fuel cell-powered devices.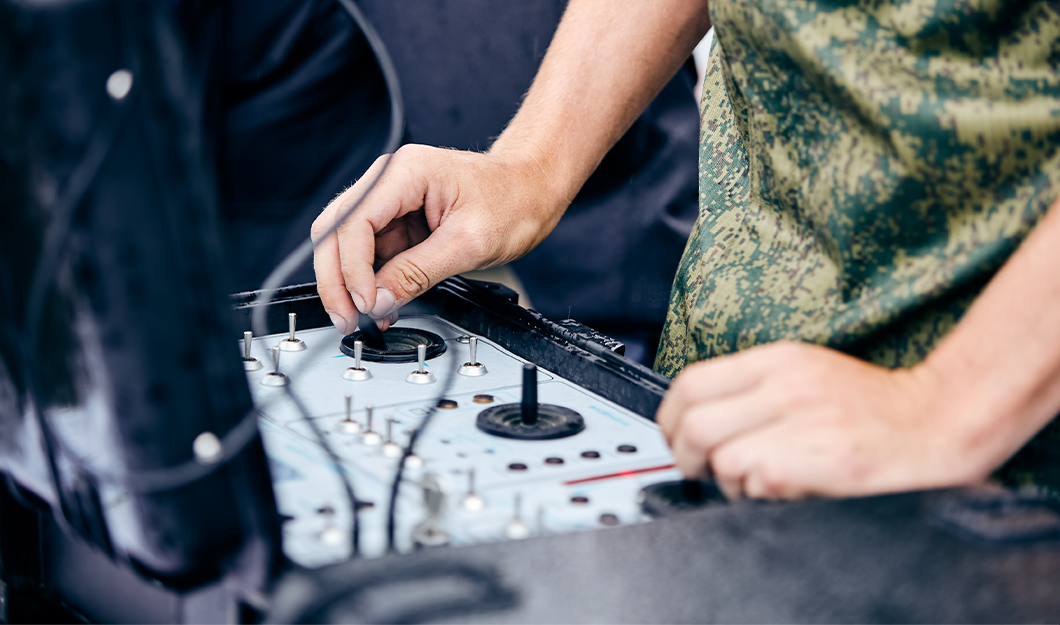 The development of personal combat systems utilizing high-end equipment such as drones and robots driven by the 4th industrial revolution technologies, various electronic equipment, and the emergence of network warfare have driven the demand for new types of batteries for the military.
Until now, most military batteries were primary batteries that were thrown away after usage.
It is because the batteries need to be lightweight to allow swift movement and be operable at cryogenic temperatures due to the nature of military operations. The great advantage of secondary batteries is that they can be recharged and reused. However, they are inoperable at low temperatures around -20 to 40 degrees below zero has been a major issue for military use.
However, as the weapon and combat support systems become electronic and the scope of application expands, the demand for military batteries like secondary batteries is expected to grow exponentially. The U.S. military has announced a policy to expand the production and stockpile of secondary batteries while reducing that of primary batteries to meet the rapidly increasing demand for military batteries. In fact, the primary batteries were not able to meet military demand in a short time because of the lack of primary battery stockpiles in the early days of the Iraq War and difficulties in ramping up production and supply.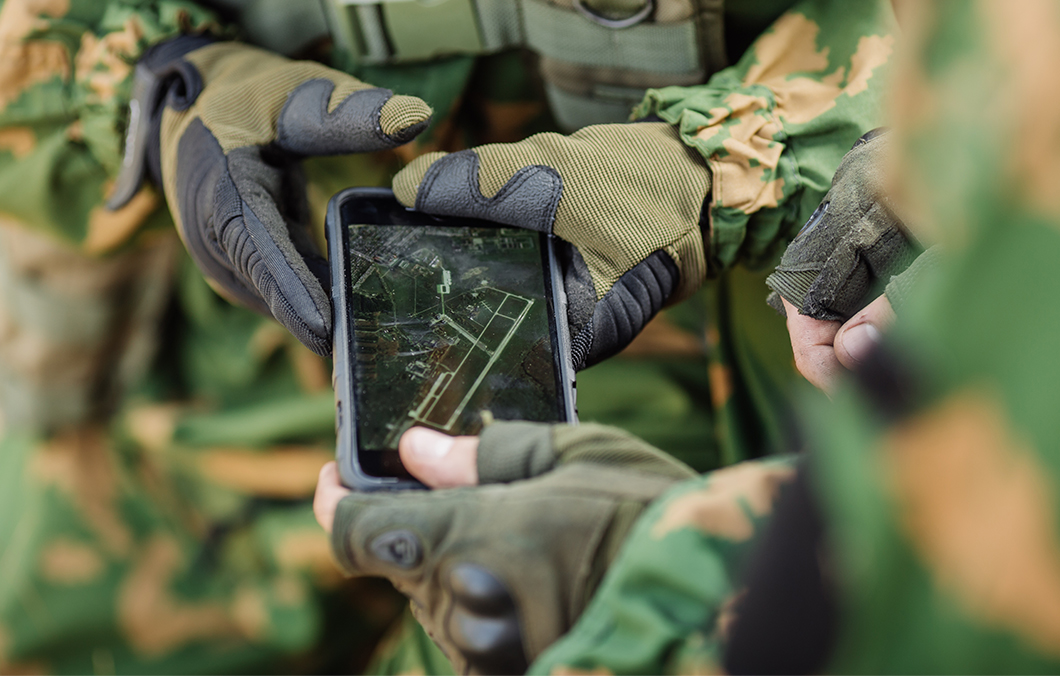 The nickel-cadmium batteries (NiCad battery), nickel batteries (Nickel metal hydride batteries), and Li-ion batteries have been used for portable radio and encryption equipment operation. Sony developed Lithium-ion batteries in 1991, effectively ending the race for secondary battery development. The batteries have been used as the primary power source for most portable electronic equipment. To stably operate the secondary batteries for a more extended period, all-solid-state batteries, which replace liquid electrolytes with solid electrolytes, are being developed. Also, lithium-sulfur batteries, which use sulfur as cathode and lithium as anode and have three times more electric capacity than Li-ion batteries, are being discussed as next-generation secondary batteries.
Meanwhile, the U.S. military has also developed the CWB (Comfortable Wearable Battery), a personal portable secondary battery that offers additional power as soldiers' portable equipment becomes electronic. CWB is thin, light, and works well even at a cryogenic temperature of minus 30°C. It is said that it has overcome the limitations of the previous military secondary batteries. Korea's army has been working on introducing a warrior platform that is equipped with drones, robots, the latest night vision goggles, and personal communication equipment. This requires military batteries with improved performance.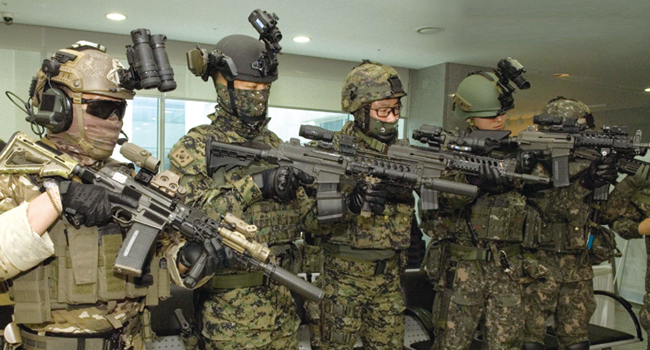 Warrior platform with peer identification equipment, target indicator, and personal radio
The Navy and Air Force also plan to introduce various unmanned systems, such as surface warships, submersibles, and aerial vehicles. Future warfare is highly likely to be a battery war in which victory or defeat is significantly judged by how efficient and powerful batteries support these weapons and equipment. As a result, some point out that the South Korean military should increase the proportion of secondary batteries like the U.S. military. As a sizeable military battery market is opening up, the battery makers should establish a diversified strategy to enter the military battery market. Military batteries will play an essential role in national security as they can determine victory or defeat on the battlefield. As a result, many will pay attention to military batteries.
※ This column was written based on the writer's views and does not necessarily reflect the opinion or strategy of LG Energy Solution.