We hear on the news more and more instances of extreme flooding and droughts. In an effort to respond to the climate crisis, countries around the world have declared carbon neutrality and are preparing various strategies to push it through. Such policies to reduce greenhouse gas emissions have sparked the expansion of the electric vehicle (EV) market. As a result, batteries, which are a key component of EVs, are becoming more and more important by the day.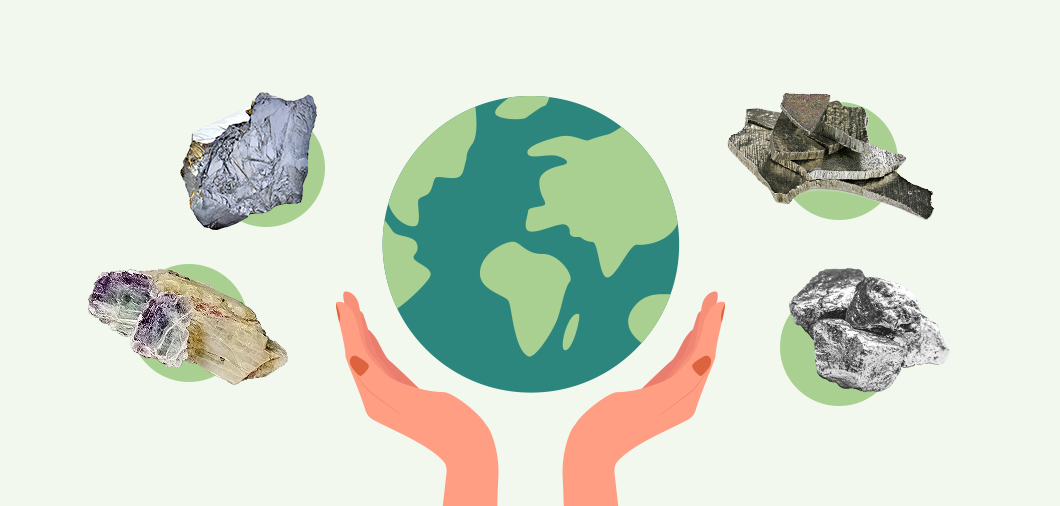 Naturally, the demand for raw materials to manufacture batteries is also rising.
There is a fierce, invisible competition to secure raw materials in the battery industry. In particular, the price of lithium, a critical raw material for batteries, more than doubled compared to the previous year in China. Also, the price of cobalt increased by more than 80% in Europe.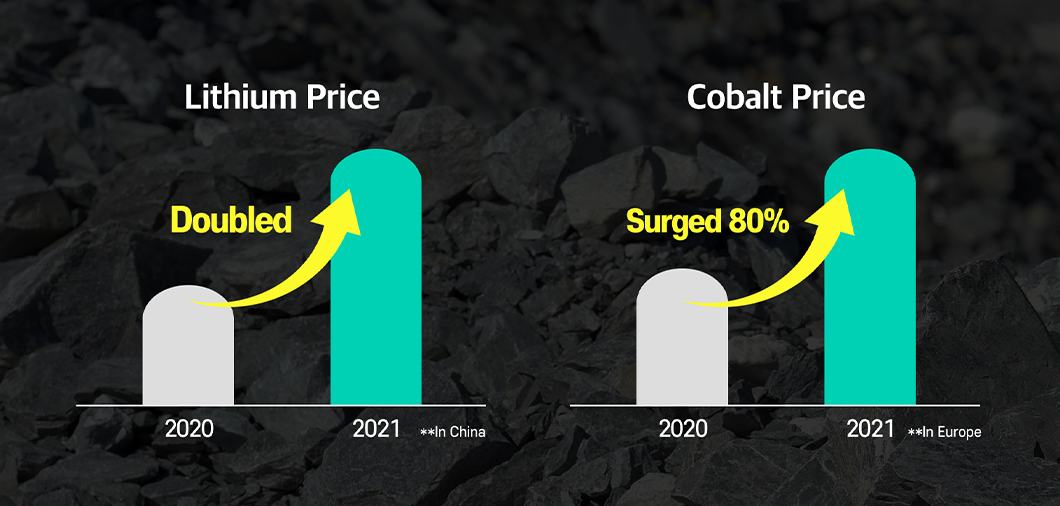 The EV market is worth about KRW 15.4 trillion in 2020, and this is expected to snowball to about KRW 97.7 trillion in three years. The use of related raw materials is also expected to increase sharply. Experts say that by 2025, the rising cost of raw materials may not be the most pressing issue. Instead, shortages of raw materials could become a prevalent concern by then.
As companies compete intensely to secure raw materials, LG Energy Solution foresaw such a trend in the market and is now securing raw materials quickly and appropriately. For example, LG Energy Solution took a preemptive move by acquiring a stake in a raw material-related company and signing a long-term supply contract.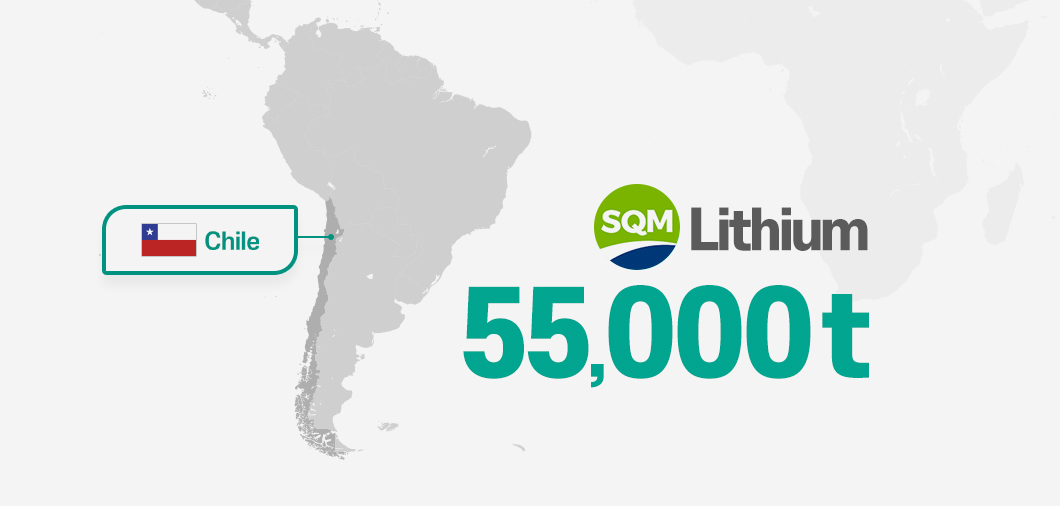 Last year, LG Energy Solution signed a lithium supply contract with Chile's SQM, the world's second-largest lithium producer. This will allow LG Energy Solution to secure 55,000 tons of lithium for batteries by 2029. In addition, this year, the company invested about KRW 12 billion in QPM (Queensland Pacific Metals), an Australian battery mineral smelting company, to acquire a 7.5% stake and signed a long-term purchase contract.
From the second half of 2023, QPM will construct a plant in northern Queensland to produce nickel sulfate and cobalt sulfate for EV batteries through QPM's subsidiary, TECH (Townsville Energy Chemicals Hub) Project, with a new eco-friendly method. LG Energy Solution plans to acquire a stable supply of 7,000 tons of nickel and 700 tons of cobalt produced annually for 10 years from the end of 2023.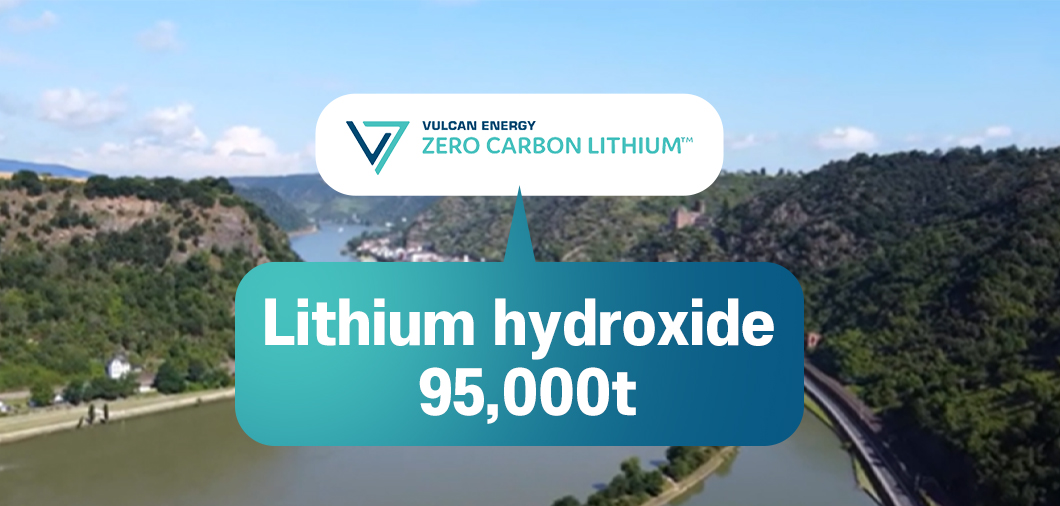 In addition, LG Energy Solution has signed a long-term supply contract on lithium hydroxide with Vulcan Energy Resources, an Australian lithium producer. Vulcan Energy is building an eco-friendly lithium mining facility using geothermal energy in the Rhine River valley in southwestern Germany. It plans to supply up to 10,000 tons of environment-friendly lithium hydroxide annually for five years from mid-2024.
Recently, the company has invested KRW 3.5 billion in GNCM (Greatpower Nickel & Cobalt Materials), a cobalt smelting company in China. It acquired a 4.8% stake and signed a long-term supply contract to receive a stable supply of 20,000 tons of nickel over 6 years from 2023. This capacity is enough to power 370,000 high-performance EVs with a 500-km range on a single charge.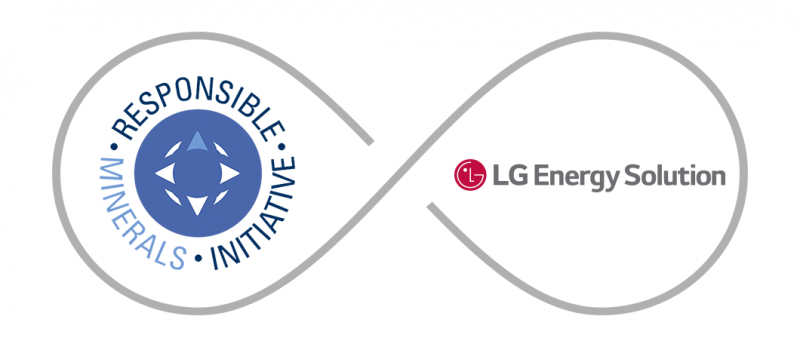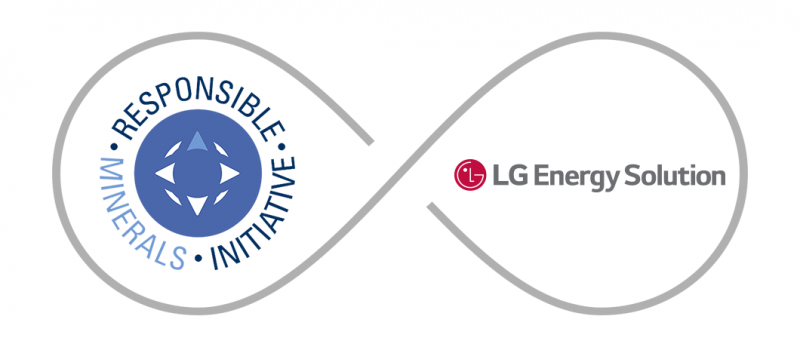 Furthermore, LG Energy Solution is building an eco-friendly supply chain that preemptively secures raw materials and protects the environment. In 2019, LG Energy Solution joined the RMI (Responsible Minerals Initiative), which is a responsible minerals procurement and supply chain management coalition, for the first time in Korea. The goal is to implement ESG in sourcing raw materials.
Batteries, which are the heart of EVs, are expected to play a more significant role in preventing global warming in the future by reducing carbon emissions. To foster the eco-friendly value of batteries, LG Energy Solution is moving faster than any other players and working tirelessly to secure and produce raw materials appropriately.