EV owners have to pay the utmost attention to batteries, the core of EVs. Battery status and life can impact the vehicle's driving range, which in turn can determine the vehicle's residual value. To help them use EV batteries for longer, LG Energy Solution launched "B-Lifecare," a comprehensive EV battery diagnosis service, for the first time in Korea.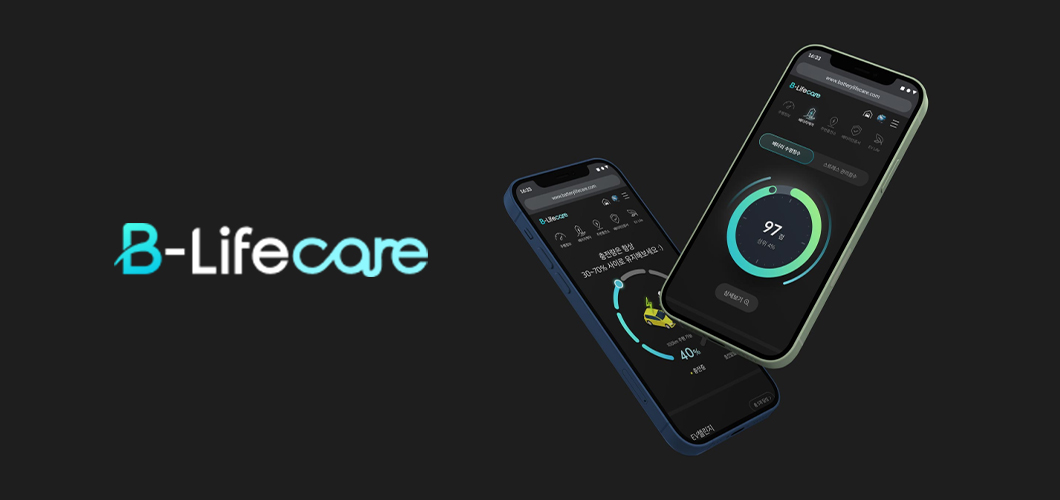 B-Lifecare checks the users' EV battery status and allows them to see the result via mobile phones. Users can just plug the On-Board Diagnostics, a data-collecting device, into their vehicle to get the analysis made based on the data collected by the service every 5 minutes on your mobile phone. The information the service offers includes driving range, driving time, performance per watt, and expected distance to empty. Checking how much carbon emissions and fuel they have saved compared to their vehicle's gasoline equivalent, users can be proud to drive an EV.

They can also learn about the battery's longevity and stress management points as it analyzes their charging and driving habits. Battery charging statistics offer the efficiency of regenerative braking as well as charging guidelines made based on the fast/standard charging ratio. In addition, LG Energy Solution's AI engine, developed with its own technology, tells the battery safety inspection grade along with the rank of the user among B-Lifecare subscribers. All these features help EV owners manage their vehicles more effectively.

The forecast for battery performance change based on the analysis on current battery performance and driving habit is also provided. With this feature, users can learn the estimated future value of 3, 5, and 10 years from now of their batteries. Also, they can receive a battery certificate that states the exact status of their batteries. It can serve as trustworthy assurance in the sale of used cars where information on battery performance and residual value should be offered since the battery is one of the most important factors of EVs.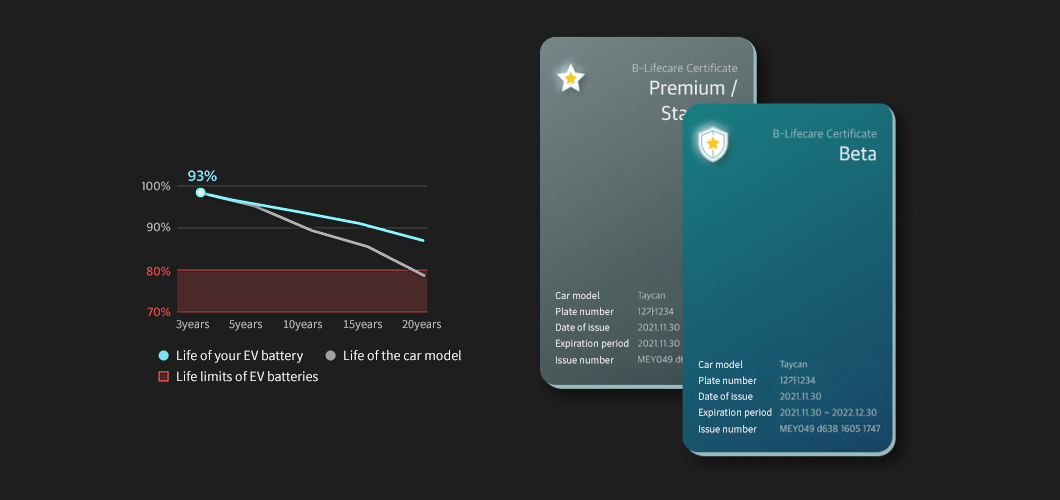 Besides, it shows nearby charging stations, battery efficiency depending on the weather, and various tips for using EV batteries. As such, B-Lifecare offers necessary features and information for EV drivers.
Get the battery diagnosis service of B-Lifecare and enjoy easy EV maintenance!