When the formation where assembled batteries get electrical properties is complete, the battery cells are arranged in modules according to the purpose. This time, we will explore the pack process, the last part of battery manufacturing.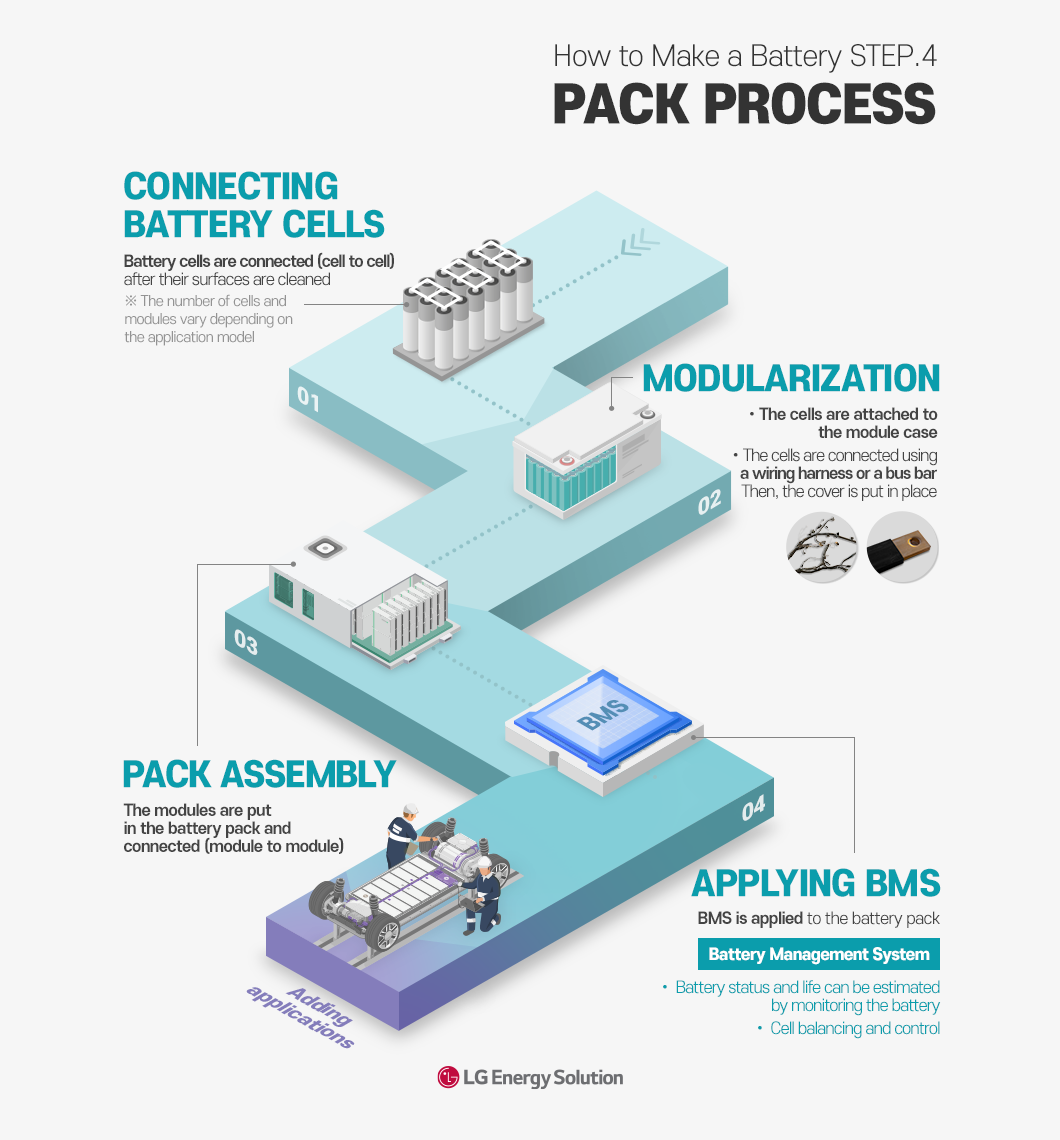 Connecting the Battery Cells
The surface of battery cells, which have gone through the formation process, are cleaned and the cells are connected side by side (cell to cell).
The connected cells are fixed in an adhesive-applied module case. The attached cells are connected with a wiring harness or a busbar. Then when the cover is put in place, a module is complete.
Lastly, multiple modules are placed in a battery pack and connected to each other, constituting a complete pack. Battery packs produced as such are to be equipped in various applications. The numbers of cells and modules in a battery pack can vary depending on the models of battery and application.
Once a pack is assembled, the battery's charging status and lifespan can be evaluated using Battery Management System (BMS). The Cell Monitoring Unit (CMU) in BMS assesses the cell's status and balances them contributing to safe use of the battery. Such feature helps batteries maintain the optimum status and last longer.
We have examined the battery-making process! LG Energy Solution pursues not only quality improvement but also battery safety in each process.